Bhojpuri Actress Priyanka Pandit Married Look Are All Over The Internet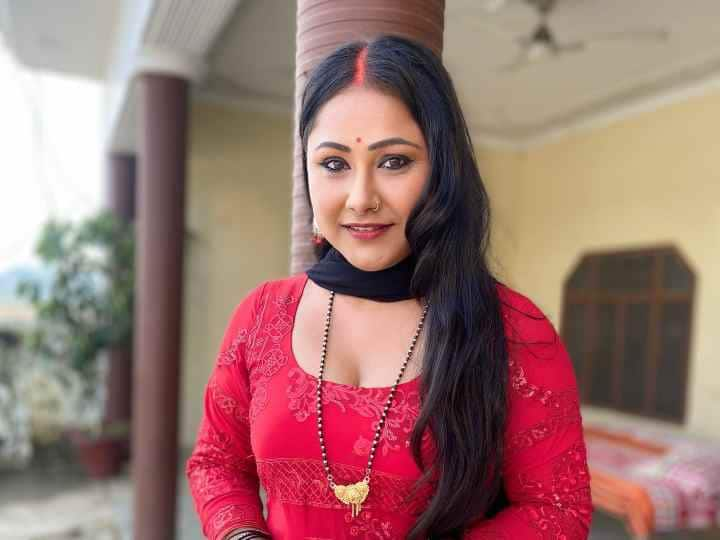 Priyanka Pandit Viral Photo Truth: Bhojpuri actress Priyanka Pandit needs no introduction today. Priyanka has won the hearts of people with her excellent performance in more than one film and songs of Bhojpuri cinema. You all know very well that Priyanka Pandit is single, but after seeing the viral picture, speculations are being made on social media that whether Priyanka Pandit got married secretly? In such a situation, taking the curtain from this misunderstanding of yours, tell that Priyanka Pandit is not married. This picture of Priyanka is from the set of her upcoming film.
Priyanka Pandit had recently reached Lucknow for the shooting of her upcoming film. When Priyanka Pandit shared her picture from Lucknow, she surprised people. As soon as Priyanka's picture went viral in the comment box, her fans started asking – have you got married. Seeing Priyanka Pandit in a married look, it is as if the hearts of millions of youth are broken. Well, you know very well that Priyanka Pandit is a big Krishna devotee. While posting this picture, Priyanka also shared the caption for Lord Krishna.


While posting this picture, Priyanka Pandit writes that- Krishna is always with you.. He will always take you on the right path of life, will always guide you, will never let you go astray. You just have to keep your faith in them, Hari Bol… While talking about Priyanka's look, Priyanka is wearing a black chunari with a red kurta in this picture. In addition to the bindi on the forehead, the mangalsutra around the neck and the vermilion in the demand, red bangles are also worn in the hands. After reading this report, your misunderstanding will surely be over.
Also read:- When Nandita Das created panic by giving liplock scene with this veteran actress, know the full story