The Kapil Sharma Show Katrina Kaif Phone Bhoot Kapil Ki Shadi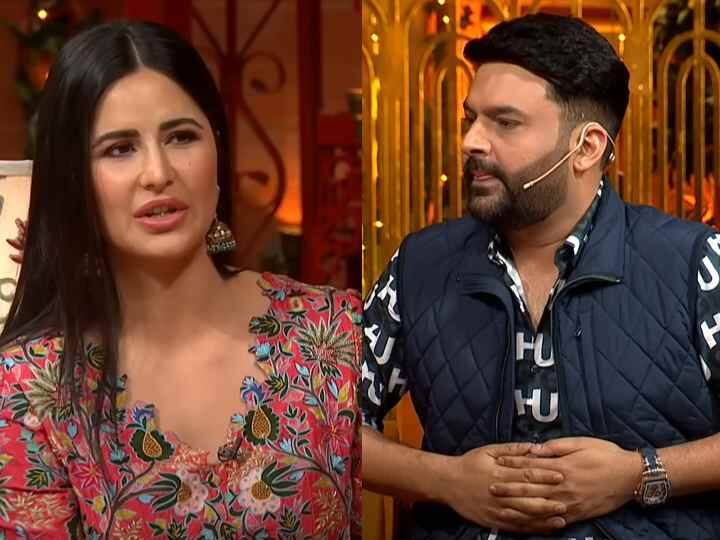 Katrina Kaif Phone Bhoot Promotion: These days Katrina Kaif has gone out to promote her film Phone Bhoot. Katrina Kaif's car with Siddhant Chaturvedi and Ishaan Khattar reached The Kapil Sharma Show. Katrina, who reached Kapil's show, joked a lot in this episode as well as Katrina Kaif also told the reason for not inviting Kapil to the wedding. The bonding of Katrina Kaif and Kapil has always been very special, so you know the funny style of Kapil. Jokingly, when Kapil asked Katrina Kaif the reason for not inviting him, the actress told that the reason was not him but Kovid.
Actually this thing started with a joke of Kapil, in which he took a jibe at Ishaan and Siddharth and said that even after being so close friends, you were not invited to their wedding. Soon after, Kapil told that he too was about to leave for the wedding, but in the meantime he remembered that he had not received the card of Katrina's wedding. Hearing this, along with Kapil, Katrina Kaif also starts laughing out loud.
In such a situation, after listening to Kapil's talk, Katrina told that due to Kovid she could not invite more people to her wedding. Only 80 people were able to attend Katrina's wedding and as you all know that Vicky Kaushal is from a Punjabi family and it was very difficult to accommodate only 80 people in Punjabi weddings, due to which he invited anyone to the wedding. not sent.
Also read: Kantara Box Office Collection: 'Kantara' continues to dominate the box office, the sixth weekend turned out with a great collection