Sonakshi Sinha Fat To Fit Journey Gives Fitness Goals Actress 30 Kg Weight Loss Routine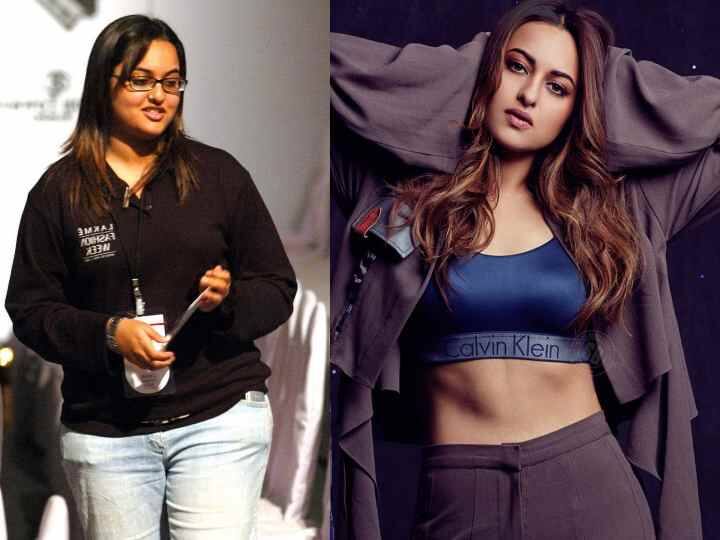 Sonakshi Sinha lost 30 Kg Weight: Bollywood actress Sonakshi Sinha is in the limelight these days due to her film 'Double XL'. Sonakshi Sinha has gained 15 kg for this film, but do you know that Sonakshi who has increased 15 kg for Double XL, the same Sonakshi had also reduced 30 kg to step into the film world. Yes, before the entry in Salman Khan's film 'Dabangg', Sonakshi worked hard on her fitness. Sonakshi's weight used to be 95 kg before stepping into the film world. Sonakshi has recently talked about her fitness journey in one of her interviews.
In this latest interview, Sonakshi said that "I was trolled a lot because of my weight, I was overweight since childhood. I used to be 95 kg in my childhood. I used to actively participate in sports, but the rest of the school children used to bully me a lot. I used to not get main roles in school. Always used to make me stand on the side like a narrator.


Sonakshi further says, "This story did not end here, when I lost 30 kg for my first film Dabangg, I was trolled a lot by the people of the industry and the media for my weight. Sonakshi had stopped eating junk food along with daily exercise to lose 30 kg. She went on a strict diet. During weight loss, Sonakshi Sinha used to prefer to eat home cooked food. She used to keep herself fit by eating green tea and fruits. Sonakshi Sinha used to try to drink as much water as possible in a day.
Also read: Kantara Box Office Collection: 'Kantara' continues to dominate the box office, the sixth weekend turned out with a great collection