Sapna Choudhary Shares Emotional Video Going Viral On Internet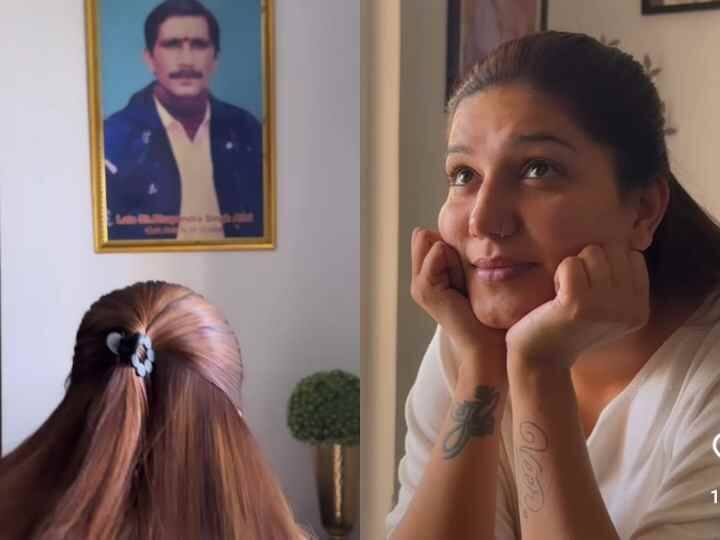 Sapna Choudhary Emotional Video: Sapna Choudhary, a well-known name of the Haryanvi industry, does not need any introduction today. Sapna Chaudhary is the famous face of Haryana who is known for her talent as well as her loud voice. But in the viral video, the smiling Sapna looks very sad. Resting her hands on her cheeks, she is just looking at a photo. His eyes look moist. The person whose photo Sapna is seen looking at is none other than her father Bhupendra Attri. Remembering his father, Sapna has shared a loving post for him.
Sapna Chaudhary looked emotional in the video, so the audience sitting in front also got sad seeing her. When Sapna Choudhary was 14 years old, her father's shadow was lifted from her. Sapna Chaudhary's father is undoubtedly far away from her, but she is still alive in her memories. After the death of her father, Sapna took the responsibility of the family on her delicate shoulders. In this video of Sapna Chaudhary, Alka Yagnik's song 'Judai Judai' is heard playing.


With posting this video, Sapna Choudhary remembered her father and wrote, 'Of course I can't see you with my eyes, can't touch with my hands, but I can always feel you in my heart…' of Sapna Choudhary On this video, the fans are asking them to keep their courage. Commenting on this video of Sapna Choudhary, a user wrote 'You look like your father, copy of Papa…' while another user is commenting and writing that 'You have reached here, it means It is that he is with you…'.
Also read:- Alia Ranbir Baby: 'Till yesterday she used to play in my lap, today she became a mother…', Alia's father Mahesh Bhatt got emotional after saying