Saba Ibrahim Vidai Video Brother Shaoaib Ibrahim And His Wife Dipika Kakkar Seen Emotional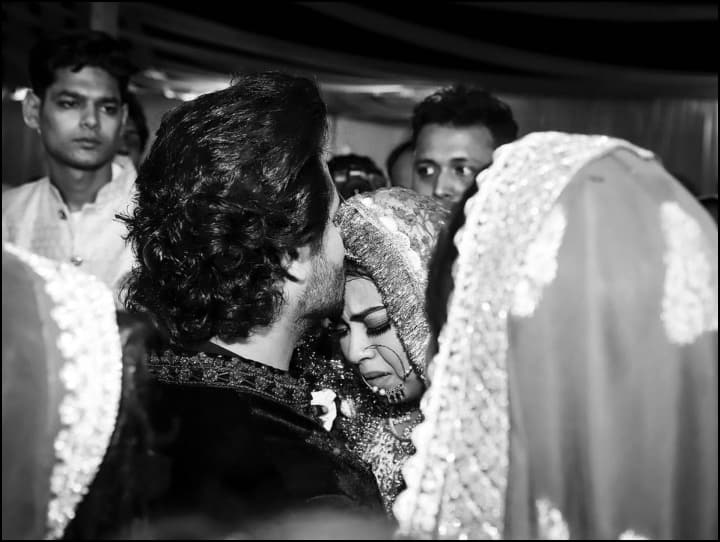 Shoaib Ibrahim Sister Saba Ibrahim Vidai Video: TV serial 'Sasural Simar Ka Season 1' fame actor Shoaib Ibrahim and his wife ie actress Dipika Kakkar are often in the headlines for their personal life vlog videos. remain. However, for the last few days, their entire family is going on in a lot of discussions with these two and the reason for this is the marriage of Shoaib's sister Saba (Saba Ibrahim).
Saba Ibrahim's wedding function was going on for the last few days, whose photos and videos were in a lot of discussions on social media. Saba got married on 6 October, after which she went to her in-laws' house. At the same time, the video of his farewell remains in the social media discussions.
Shoaib and Deepika look emotional
Shoaib and Deepika both looked very happy and were seen celebrating the wedding of their beloved sister in the pictures that were coming out from the wedding function for the past few days. However, Saba made both brother and sister-in-law emotional on her farewell. In this first video that surfaced, it can be seen that Saba is leaving and Shoaib and Dipika are taking her towards the car. At the same time, all three of them are looking very emotional.


Shoaib and Dipika's eyes shed tears
At the same time, in this second video, it can be seen that Saba is seen sitting on the car and her brother-in-law i.e. Shoaib Deepika's eyes are showing tears. Both of them look very emotional after Saba's farewell and are wiping tears from their eyes.




These videos have been shared by the fan page, seeing which users are also getting emotional on social media. One user wrote in the comment, "I started crying after watching this video." So at the same time, many users dropped crying and sad emojis under the video.
Also read-
Kartik Aaryan is playing the guitar of Ishq with Hrithik Roshan's sister? news of affair with pashmina roshan