Ranbir Kapoor Crys While Holding Her Baby Girl First Time In Arms Alia Bhatt Also Got Emotional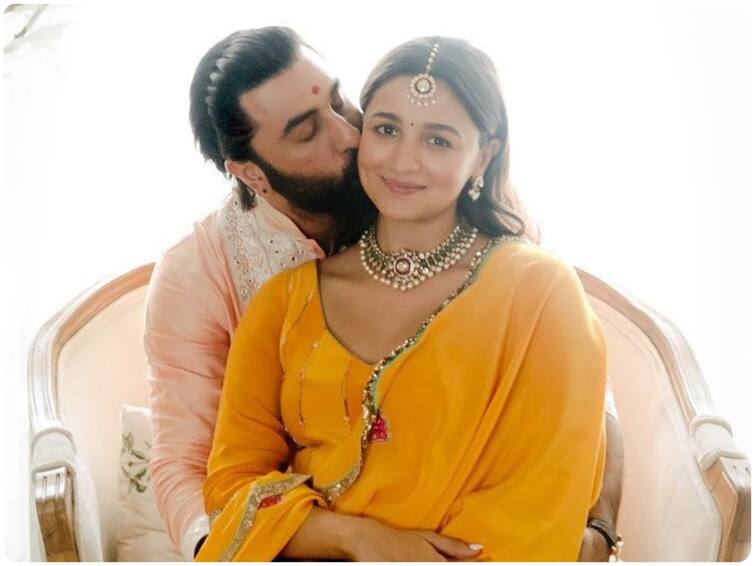 Ranbir Kapoor Crys Holing His Baby: Actress Alia Bhatt has recently become a mother and has given birth to a daughter. Fans are congratulating Alia fiercely on social media. Father Ranbir Kapoor's happiness knows no bounds after the birth of his daughter. Grandmother Neetu Kapoor is also looking very happy with the arrival of Laxmi in the Kapoor family, meanwhile Ranbir Kapoor's first reaction after the birth of the daughter has come to the fore.
Ranbir Kapoor has finally become a father and he is also very happy, ever since Alia Bhatt announced her pregnancy, Ranbir Kapoor openly confessed to want a daughter from the very beginning and his wish has also been fulfilled. Yesterday on November 6, Alia went home after being discharged from the hospital. Here the Kapoor and Bhatt family together welcomed the little princess and everyone was very happy. Here, as soon as Daddy Ranbir picked up his princess in his lap for the first time, he cried with joy and his tears were not taking the name of stopping.
According to a report in Bollywood Life, a source close to the Kapoor family revealed that, when Ranveer Kapoor saw his daughter for the first time, the entire family was in ecstasy, but Ranbir found himself emotional after seeing his baby girl. Couldn't stop. And as soon as the actor picked up his daughter in his arms, he started crying and everyone got tears in their eyes seeing Ranbir cry."


Ranbir Alia together announced the arrival of her princess on her Instagram. Earlier, Ranbir Kapoor's mother Neetu Kapoor had also informed the media about the health of Alia and the baby girl. Grandmother Neetu Kapoor also looked very happy when the granddaughter arrived.
Also read- Papa Boney Kapoor started crying, so Mili was ready to do the film, Janhvi Kapoor revealed