Priyanka Chopra Visit Lucknow Talk About Gender Inequality And Violence Against Girls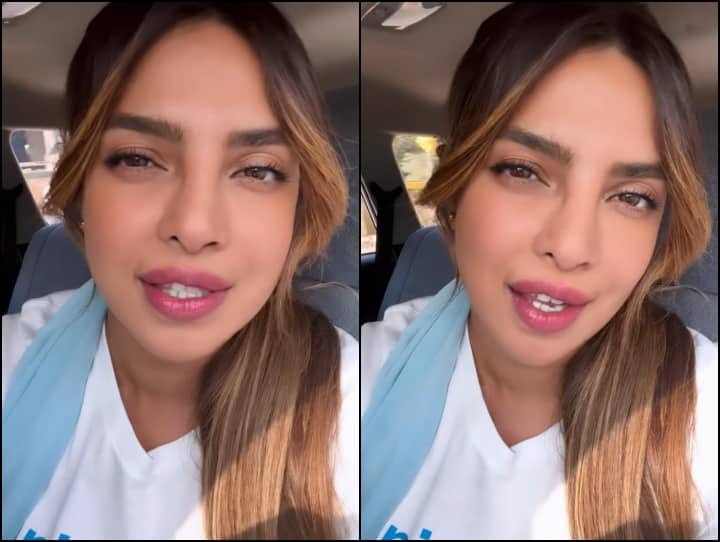 Priyanka Chopra Lucknow Video: Actress Priyanka Chopra has recently returned to India from America, after which she has been in constant headlines. After spending a few days in Mumbai, the actress left for Delhi and is currently in Lucknow, from where she has shared a video.
Apart from being an actress, film producer and business woman, Priyanka is also the brand ambassador of UNICEF, under which Priyanka has reached Lucknow and shared a video on Instagram, in which she remembers her old days. It is seen happening, as well as talking about gender inequality.
Priyanka said these things in the video
In this video, Priyanka says, "At the moment I am in Lucknow with UNICEF, I am really looking forward to my visit. I spent a few years of my childhood in school in Lucknow, here I have family…friends and I am very curious to understand how things have changed for children and women in the state."
She further says that, "I want to first see how things have changed with technology and innovation. Gender inequality across India results in unequal opportunities, which affects girls more."


He further said that, "There is a need for a large-scale solution to end violence and discrimination against girls and for this we are going to different partners of UNICEF. I will listen to them about the challenges they face in their day-to-day life and see their solutions."
Let me tell you, earlier Priyanka Chopra had reached Lalpur Anganwadi Center in Lucknow, where she was seen sitting on the ground with school children.
Read also:
Kantara Box Office Collection: 'Kantara' continues to dominate the box office, sixth weekend with a great collection