iPhone 14 Pro with a Rolex Daytona on the back? Yes, it exists and this is what it looks like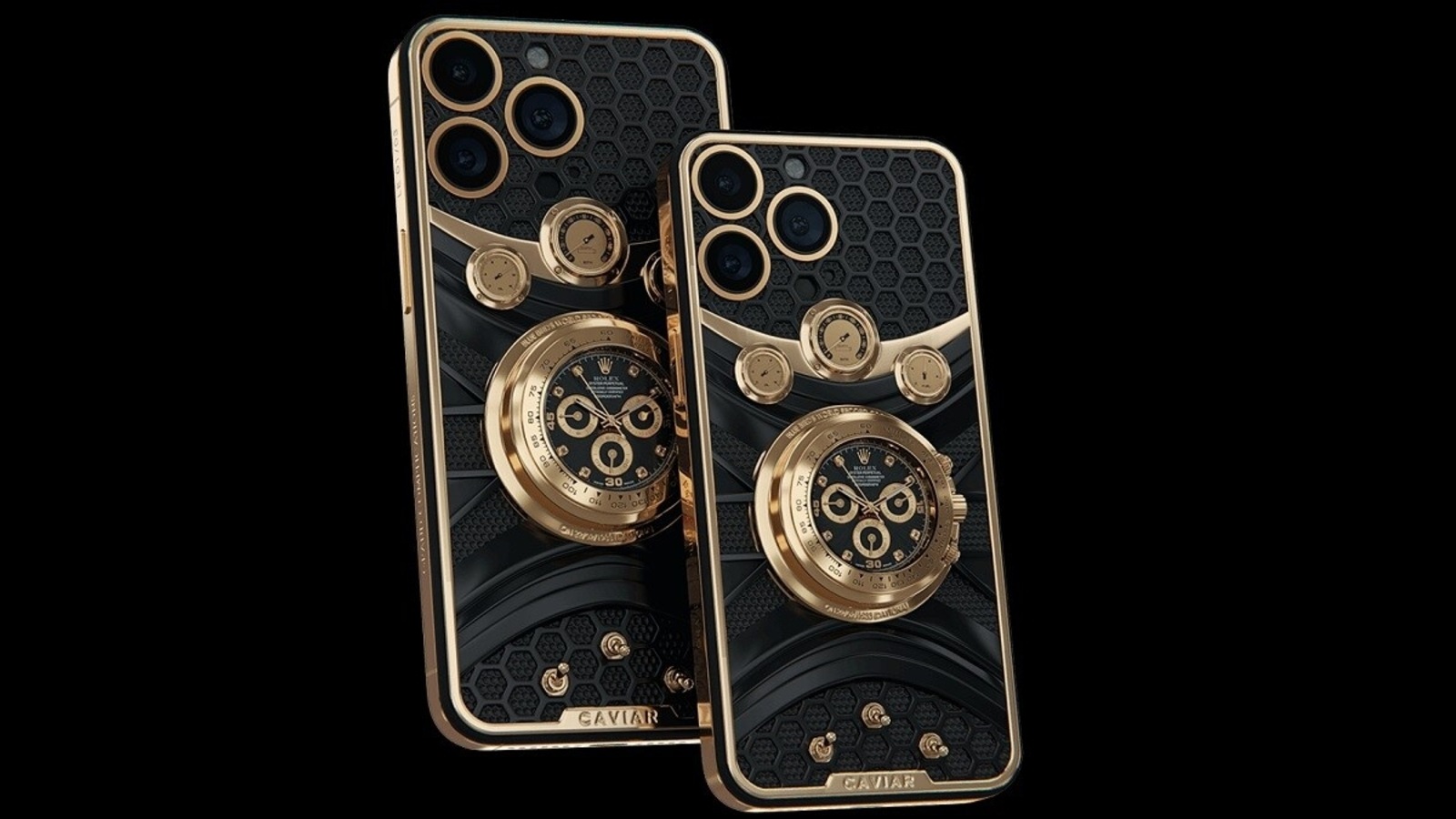 iPhone 14 Pro with a Rolex Daytona timepiece is the latest venture from smartphone custom builder Caviar.
The iPhone 14 Pro is definitely a special phone, given the Dynamic Island, a brand new set of cameras, and much more. Therefore, the phone is in high demand and Apple is struggling to keep up with the demand of the iPhone 14 Pro and iPhone 14 Pro Max around the world. However, it may not look special enough for some people and that's totally fine, considering Caviar has taken it upon themselves to customize the iPhone 14 Pro in a very unusual way.
The iPhone 14 Pro gets a new look as part of Caviar's new Grand Complications series of smartphones. This is essentially the same iPhone 14 Pro as the one Apple sells in its stores, with the one exception being the design. The Caviar Edition has ditched the frosted glass back and opted for a sleek back plate design inspired by a race car dashboard. Oh, and it also has a Rolex Daytona dial on the back.
iPhone 14 Pro with a Rolex?
The iPhone 14 Pro in this special avatar gets a Titanium case, which is covered with a black PVD coating that Rolex uses on its watches. Along with the Rolex Daytona wristwatch dial, the rest of the back plate has a decorative speedometer and a number of toggle switches made of gold. This is done to copy the dashboard of a supercar. Note that the dials and switches are made of 18K gold. Also, Caviar says these switches don't do anything, they're just there for aesthetic purposes.
The front remains exactly the same as a standard iPhone 14 Pro, and so does the rest of the phone. Don't expect Caviar to upgrade the Lightning port on the iPhone 14 Pro to a USB-C port anytime soon.
The price of all this extravaganza? You will have to pay almost Rs. 1.1 crores and that means it is reserved only for the wealthy. But hey, you're getting an iPhone 14 Pro that's pretty high on the rarity scale. After all, how many iPhone 14 Pro do you see with a Rolex strapped to the back?
If the Rolex branded version is not enough, then wait for Caviar to release more special edition versions of the iPhone 14 Pro.