Quordle 279 Answer for October 30: Almost Unsolvable! Check Quordle hints, clues, solutions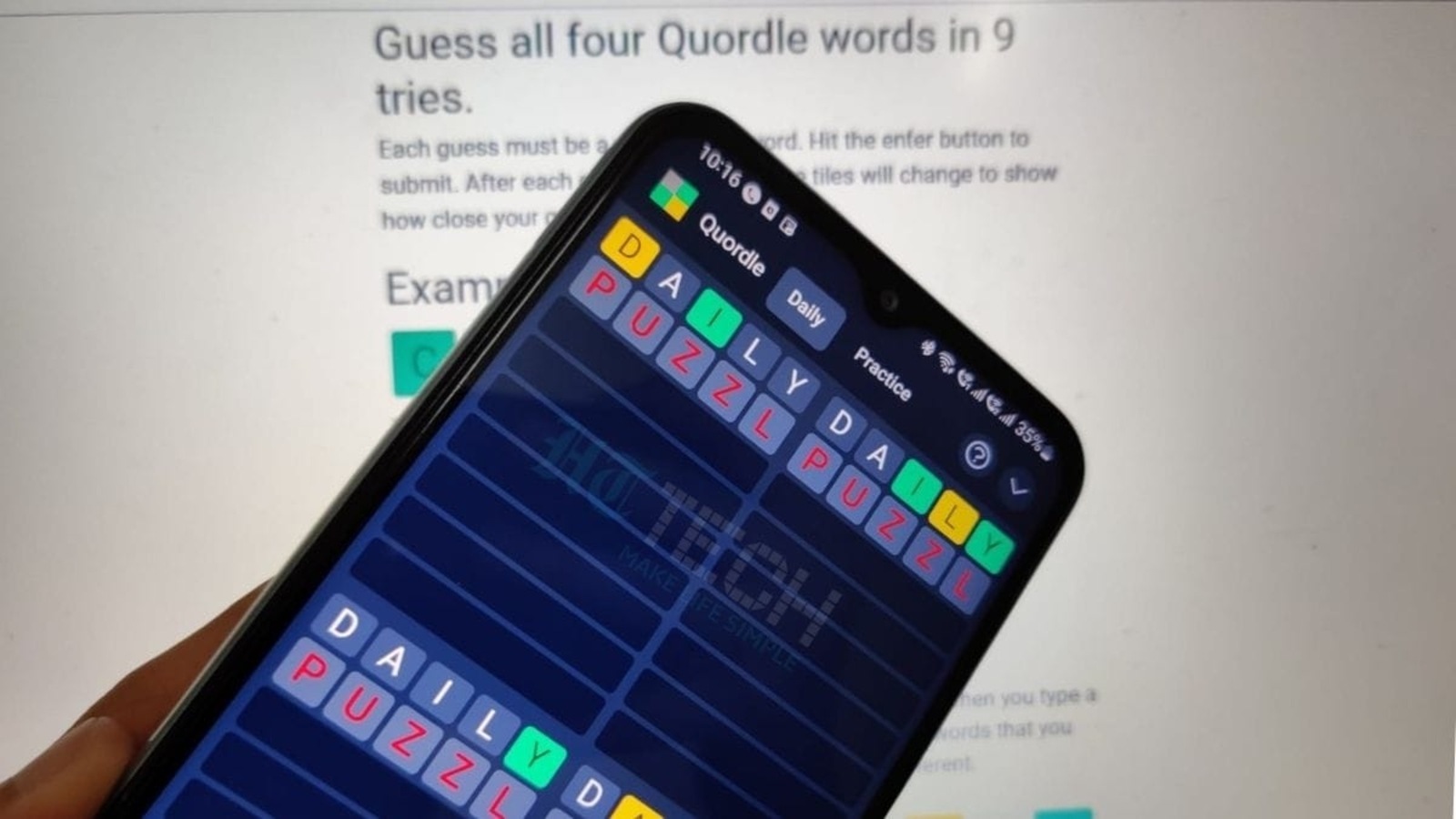 Answer from Quordle 279 for October 30: Today's puzzle will have you scratching your head in frustration. You'll need these Quordle hints, clues, and solutions to help you navigate your way.
Answer from Quordle 279 for October 30: Weekend puzzles are always tedious to deal with. Most people are in a relaxed mood and prefer to enjoy their slow mornings. But today's Quordle will force your brain to work overtime if you have any hope of solving the puzzle. The words are littered with repeated letters and confusing arrangements, making guessing them a difficult task. But if you're confused and stuck and about to give up, don't. These Quordle hints and clues are here to help you gain valuable insight into the game and help you solve it with ease. And if even this doesn't work, you can always jump down and check out the solutions.
Quordle 279 hints for October 30th
Two of the four words contain repeated letters. One of the words has a strange structure and starts with a vowel, which may be difficult to place. And if that weren't enough, two of the words also contain unusual letters. Solving these individual tricks will be difficult which is why you need to start with a letter elimination strategy. And for more, check out the directions below.
Quordle 279 clues for October 30
The words start with the letters S, B, M and O.
The words end in Y, M, Y and E.
Word 1 clue – resembles or has the qualities of soap
Word 2 clue – a brush with a long handle and bristles, used to clean the floor
Word 3 clue – an affectionate or sometimes disparaging form of address for a young girl
Word 4 designation – of, pertaining to or resembling sheep
The last clue should really put the answer in your bag. Just go give it a try. We keep our fingers crossed for you. But if you still can't, don't worry. Just scroll down and check the answer.
Quordle 279 answer for October 30th
SPOILER ALERT. If you don't want the answer to today's Quordle, don't read on. You have been warned.
The four words in today's Quordle are:
We hope you were able to solve it easily. Check back tomorrow for more hints and clues.