Quordle 278 answer for October 29: A single repeated letter! Check Quordle hints, clues, solutions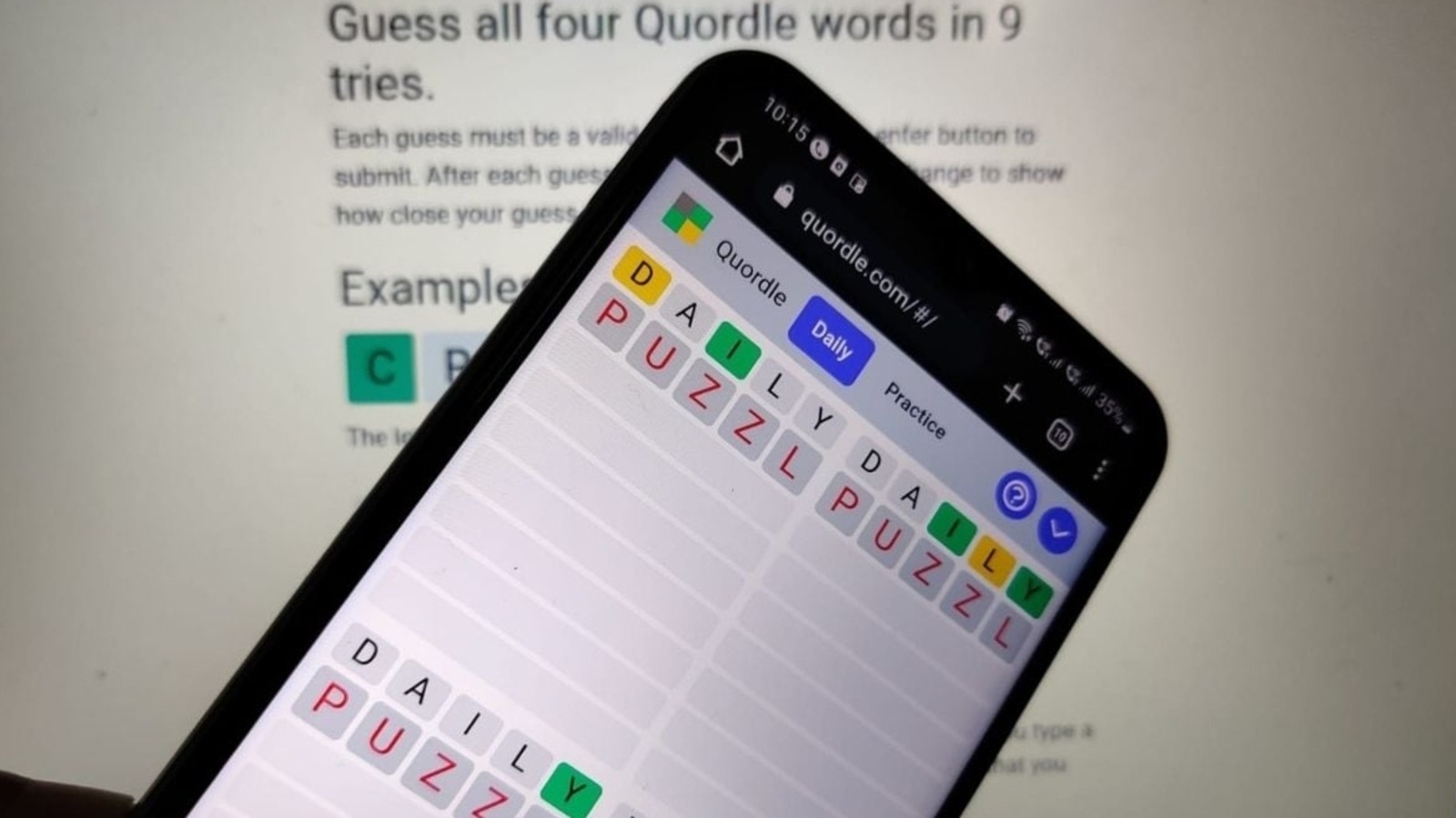 Quordle 278 answer for October 29: Today's puzzle has a single repeated letter. This can be both difficult and easy. If you're stuck, don't struggle unnecessarily. Solve it using our Quordle hints, clues and solutions.
Quordle 278 answer for October 29: An interesting puzzle was presented to us today. And this is the best of the game. Nearly 300 puzzles in, and we still regularly find things in Quordle that can intrigue, challenge and entertain us. Each puzzle is unique in some aspect and that makes solving them so much fun every day. Today we have a repeated letter problem that we will discuss in the next section. But if you're stuck and struggling, stop and use these Quordle hints and directions. And if they turn out not to be enough, you can always scroll down and check out the solutions as well.
Quordle 278 hints for October 29
There is a repeated letter in one of today's words. But that's not the interesting thing about the puzzle. Today, three different words share the same vowel. So finding out means searching three letters less. Today's words are common and should not cause you much trouble. We recommend going for the letter elimination strategy. But for the first word, you can start with a heavy vowel word.
Quordle 278 clues for October 29
1. Today's words start with C, T, S and A.
2. The words end in L, K, E and T.
3. Word 1 clue – to cause physical or mental pain or suffering to someone/something
4. Word 2 clue – the thick central part of a tree from which the branches grow
5. Word 3 clue – a series of connected rooms, in particular. in a hotel
6. Word 4 clue – assign as a share or portion
These are your clues. We are sure that if you think about it for a moment, you instinctively know the answers. And if you're still having issues, just scroll down to see the solution.
Quordle 278 answer for October 29
SPOILER ALERT. If you don't want the answer to today's Quordle, don't read on. You have been warned.
The four words in today's Quordle are:
1. CRUEL
2. TRUNK
3. SUITE
4. ALLOT
We hope this challenging puzzle didn't bother you too much. Be sure to check back tomorrow for more hints and clues.