Happy Chhath Puja 2022 WhatsApp Stickers and GIFs: Here's How to Download and Send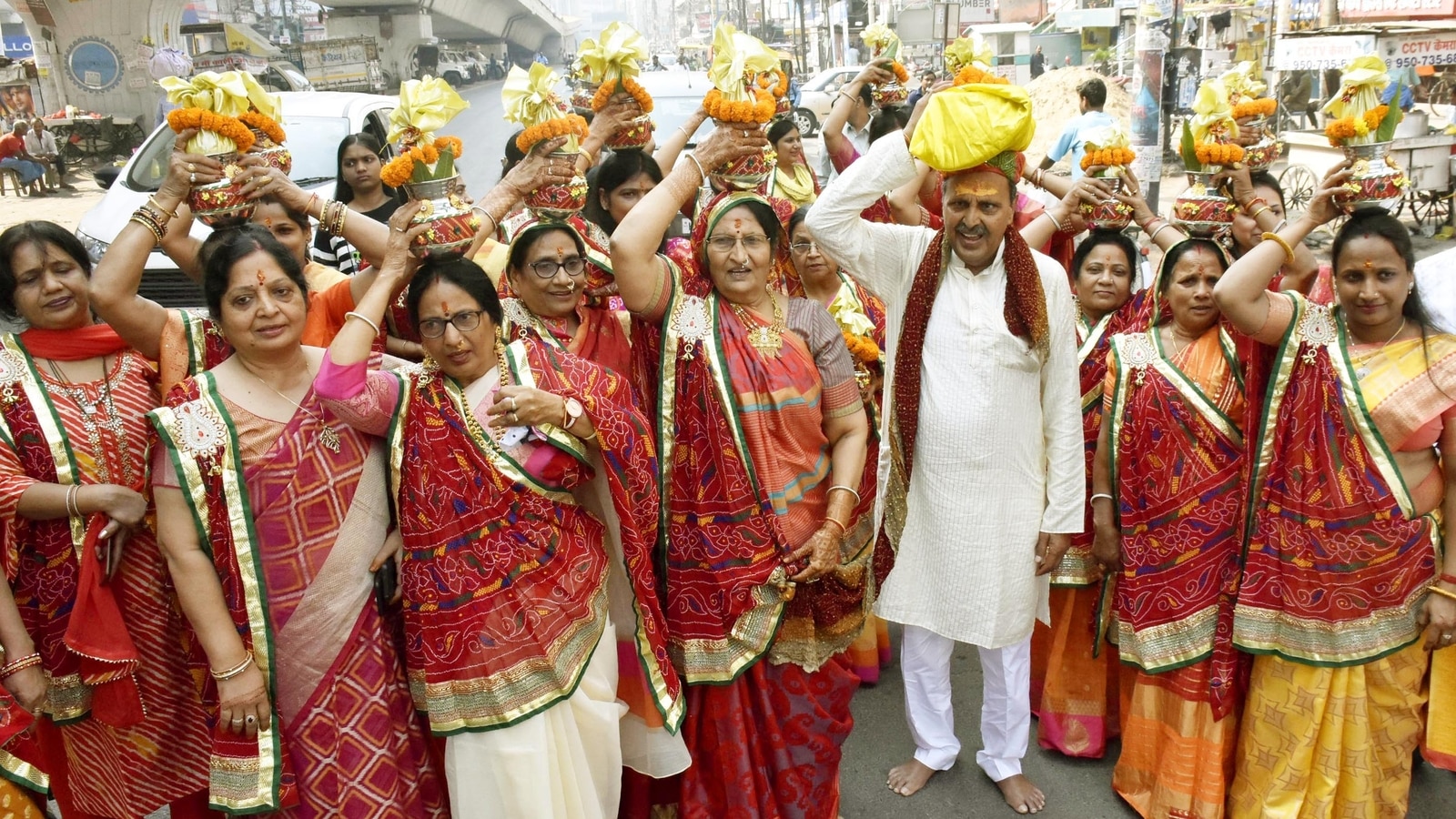 Chhath Puja 2022 WhatsApp Wishes Stickers: Make your Happy Chhath Puja Wishes more festive and lively with WhatsApp stickers and GIFs.
Chhath Puja 2022 WhatsApp Wishes Stickers: The celebrations of Chhath Puja are already underway. This year the auspicious festival started on October 28th and will continue until October 31st. Chhath Puja is a prominent festival mainly celebrated in Bihar, Jharkhand, Uttar Pradesh and other regions of India. Chhathi Maiya, the sixth form of Devi Prakriti and Lord Surya's sister is worshiped as the goddess of the festival. Devotees fast during the festival and pray to the rising and setting sun. If you are celebrating the festival this year and want to send Happy Chhath Puja GIF and WhatsApp stickers to your friends and family, then read on. These posts can be shared across any social media platform including Instagram, Facebook, Telegram and more.
Chhath Puja 2022 wishes
This Chhath Puja, may you be showered with Chhati Maiyya and Surya Devta's most exquisite blessings. Happy Nahay Khay!
May the occasion of Chhath Puja illuminate new hopes and opportunities in your life and fulfill all your dreams and leave you with a smile.
May this Chhath Puja mark the beginning of fortune and success for you. May the wishes to make this day blessed by the Sun God come true.
Remove all darkness and embrace positivity. May this auspicious day bring happiness and prosperity. Wishing you and your family a very happy Chhath Puja.
As we worship the sun today, I pray that the sun in your life never sets. Enjoy a very successful life ahead and stay blessed. Have a sparkling Chhath Puja!
How to Send Chhath Puja WhatsApp Stickers on Android
You can go to the Google Play Store on your Android phone and search for Chhath Puja in the search bar.
You then need to select the sticker pack you want to download and add it to WhatsApp from the list.
When it's done, you'll see all the stickers in the pack in WhatsApp's My Stickers tab.
In the sticker pack, select the sticker and then tap the 'Add' button which indicates the '+' symbol. You need to confirm by tapping the 'Add to WhatsApp' button.
Now select Chhath Puja stickers and send them to your friends.
How to Send Chhath Puja WhatsApp GIFs
Step 1:
Go to WhatsApp and click on the individual or group chat you want to send the GIF to.
Step 2:
Tap the smiley icon available in the message window.
Step 3:
Click on the GIF option.
Step 4:
Now click on the search icon and type Chhath Puja.
Step 5:
You will get various Chhath Puja GIFs displayed on the screen of your smartphone.
Step 6:
Click the GIF you want to share and tap the send button.