Do you have iPhone iOS 16.1 update? Check your WiFi now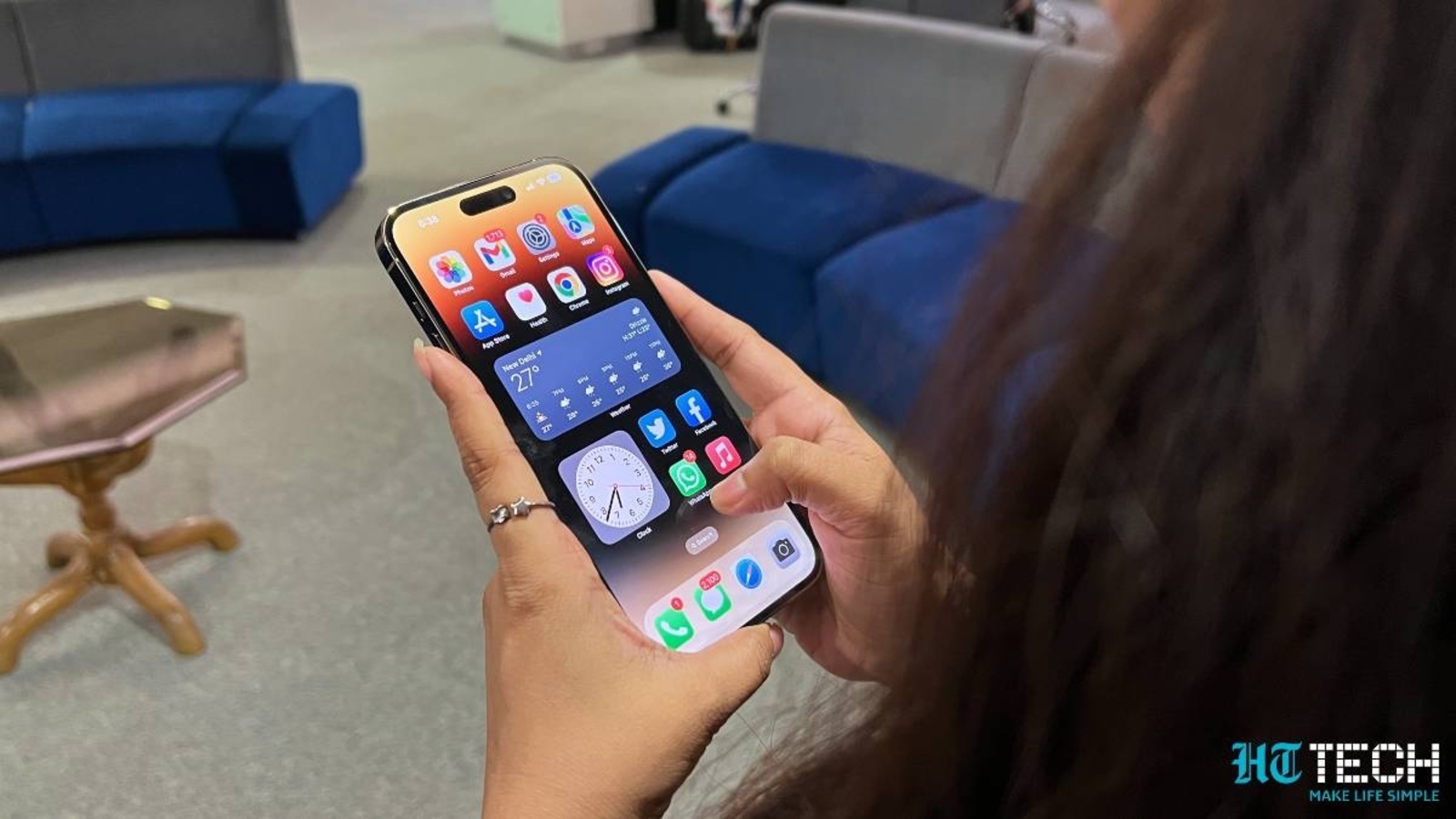 Some iPhone users who have updated their device to iOS 16.1 have reported experiencing random Wi-Fi connections. Here's everything you need to know.
Have you updated your iPhone to iOS 16.1? Some Apple iPhone users who have updated their device to iOS 16.1 have reported that their iPhone disconnects from Wi-Fi periodically and sometimes randomly, according to reports on Reddit, Twitter and the Apple Support community platform. According to the users, after updating to iOS 16.1, they are having problems with Wi-Fi because the symbol keeps disappearing and appearing randomly. For some users, Wi-Fi even connects and disconnects every 5 seconds. Even after these iPhone users tried to reset network settings, it didn't help.
Here are some of the tweets complaining about the Wi-Fi connection issue:
1. "@AppleSupport Hi After updating my iPhone xs Max tp ios 16.1 my wifi connection and disconnects itself every 5 seconds, i reset to network and reconnect to my wifi and nothing changes. Please help."
2. "@AppleSupport I upgraded to iOS 16.1, I'm having problems with WiFi, my WiFi sign keeps disappearing and appears on its own."
3. "@AppleSupport after updating my iPhone 14 pro max and ipad 12.9m1 to 16.1, the wifi keeps disconnecting every 5 seconds, it drives me crazy, please check it."
4. "@AppleSupport Frequently disconnected from Wi-Fi after update 11 pro max to IOS 16.1."
It is known that Apple released iOS 16.1 last week, which gave iPhone users several new features, including Live Activities. While the company has started beta testing iOS 16.2 this week. According to a report from MacRumors, the next update to the iPhone's operating system is expected later in November.
Meanwhile, in response to iPhone users' tweets regarding Wi-Fi connectivity issues, Apple Support has shared a list of steps to follow if your iPhone, iPad, or iPod touch can't connect to a Wi-Fi. -Fi network . "Hello there! We'd like to take a closer look at what's going on with the Wi-Fi on your iPhone. To get started, try the steps in the following resource that may help, and DM us if the problem persists: https:/ /s.apple.com/dE0a7r7H0w," Apple Support tweeted.
How to Fix Wi-Fi Network Connection Issue on iPhone
Step 1:
Make sure your router is turned on and you're within range. If you're too far from your Wi-Fi router, you won't get a signal, so make sure you're within range.
Step 2:
Make sure Wi-Fi is turned on and you can see your network: Go to Settings > Wi-Fi and make sure Wi-Fi is turned on. Tap the name of your Wi-Fi network to join. A blue check next to a network name means you're connected. If you see Auto Join Disabled under your Wi-Fi network name, tap it to enable Auto-Join.
Step 3:
Enter your Wi-Fi password if prompted. Even if you enter the correct password, you may see the message "unable to connect to the network" or the message "incorrect password". Restart all your devices and then try entering your password again.
Step 4:
Check for problems with your Wi-Fi network: If iOS or iPadOS detects a problem with your Wi-Fi connection, you may see a Wi-Fi recommendation under the name of the Wi-Fi network you're connected to. For example, you see the message "No Internet connection". Tap the Wi-Fi network for more information.
Step 5:
Check your cables and connections: If you still can't connect to your network or get online, make sure your router is connected to the modem and turned on.
Step 6:
Restart: Try restarting your iOS or iPadOS device. Here's how to restart your iPhone, iPad, or iPod touch. Then restart your router and cable or DSL modem. To reboot your router or modem, unplug and plug it back in. After restarting each device, check if you have solved the problem.
Step 7:
If you still can't connect, reset your network settings. If you're using iOS or iPadOS 15 or later, tap Settings > General > Transfer or Reset [Device] > Reset > Reset Network Settings. If you're using iOS or iPadOS 14 or earlier, tap Settings > General > Reset > Reset Network Settings. This will also reset Wi-Fi networks and passwords, cellular settings, and VPN and APN settings you've used before.