Chicken Biryani Champa Ki Jawani Dinesh Lal Yadav And Aamrapali Dubey Bhojpuri Song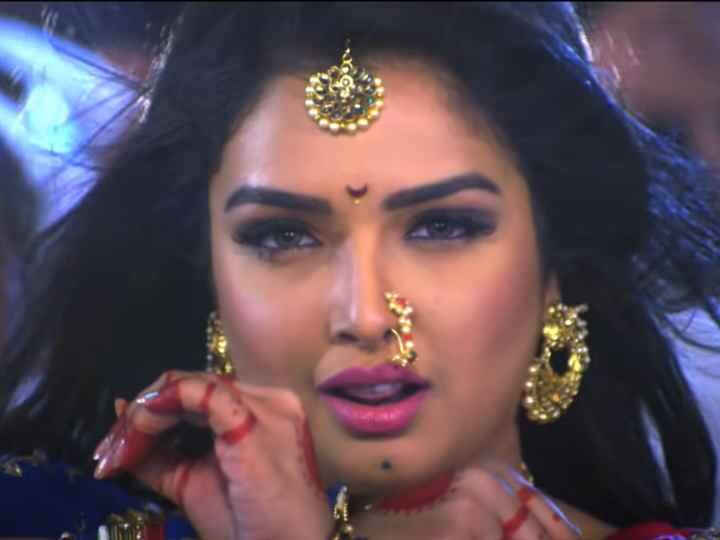 Chicken Biryani Champa Ki Jawani: Nirhua and Amrapali Dubey, who have left their mark in Bhojpuri cinema, are not in need of any introduction today. Nirhua has taken his first step in the world of politics along with playing his danka in Bhojpuri cinema. So at the same time, Amrapali Dubey remains the pride of Bhojpuri industry even today. Amrapali Dubey is seen making the audience crazy with her best dance. Amrapali Dubey's deer-like eyes can drown anyone in the sea of ​​her eyes. For the past many days, the superhit song Chicken Biryani Champa Ki Jawani from the film Nirahua Hindustani 3 is becoming very viral on the internet. Amrapali Dubey has given a strong dance performance in this song.
By the way, one has to admit that Chicken Biryani has also failed in front of Champa's youth. This flamboyant style of Amrapali Dubey can make anyone convincing. Amrapali Dubey has caught the eyes of the people by showing the beauty of her eyes and thin waist. Well, this is not the first time that a song by Amrapali Dubey and Nirhua has become so viral. Even before this, the pair has been seen making a mess on social media.
This song of Amrapali Dubey and Nirhua was released on YouTube channel named SRK Music. This song was launched in the year 2019. And in the last 3 years, this song has crossed the figure of 29 million views. This chemistry of Amrapali Dubey and Dinesh Lal Yadav is being liked by the audience very much. This song is sung by Kalpana. The music of this song is given by Rajneesh Mishra, while the lyrics have been written by Azad Singh.
Mithun was madly in love with Sridevi, as soon as he came to know about this, the wife had taken a terrible step!
Sonam Then And Now: This actress was popularly known as Oye Girl, marriage with a 17-year-old director had a bad outcome!