Alia Bhatt Says Ranbir Kapoor Is Happy To Share Responsibilities Of Their Baby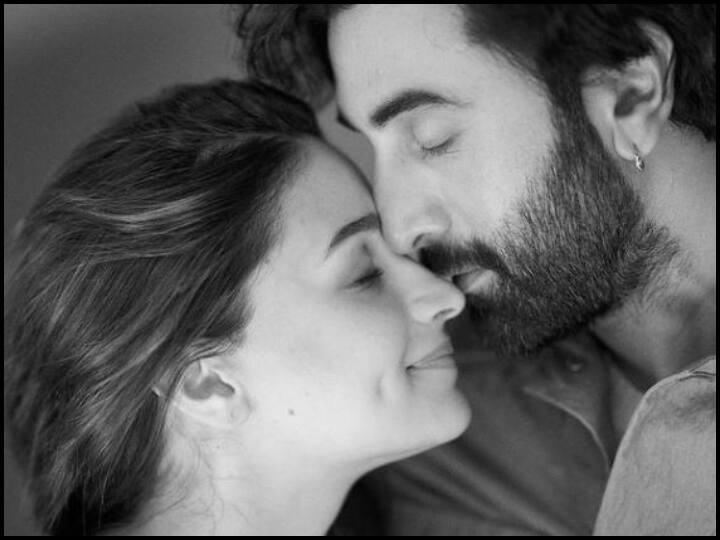 Alia Ranbir On Baby: Alia Bhatt and Ranbir Kapoor are soon going to welcome their first child and the couple is ready for their new responsibilities. Alia recently revealed that the two plan to share their child responsibilities and are finding a way to balance their parenting duties with their acting careers.
Alia said that contrary to the traditional social norms, where the mother is more involved in the upbringing of the child, Ranbir is happy to share the responsibilities. Alia made this comment when she explained why her children's outfit brand is named Add-A-Mama? Alia named her cat Edward and herself as her momma, and said she chose the name for the kidswear brand because it's what most mothers shop for their kids. However, Alia changed her answer when asked if the same will happen to her and Ranbir Kapoor when they welcome their child.
She told CNBC18, "It was wrong for me to say that. It's also sexist in a way because I think fathers shop too. In my case too, I did a little shopping and my husband did too." " When asked how she and Ranbir are going to share the responsibilities of their child, Alia said, "I think a new journey will begin once the baby arrives. But of course, the intention to share Well, that's the most important."
make time for baby
Alia said, "Ranbir is very happy, he is already 'Baby, you can work from this month, I will take time off so you can go to work. I can come back and then you can take time off then we just Keep taking time out. He is very happy to share that responsibility.And in fact he said in a recent interview that 'I think I have a huge responsibility on my head and that is to send Alia back to work because fans will really complain' And will hold me responsible. If I don't do my job as a parent too."
Alia and Ranbir, who tied the knot on April 14, announced their pregnancy in June this year. On 9 September, the two marked the release of their first film together, Brahmastra. Alia also recently introduced a maternity line in her apparel brand Add-A-Mama.
read also
Vikram Vedha Box Office Collection: Hrithik-Saif's film benefited from Dussehra holiday, did so much business on the sixth day
KBC 14: Ladies Taylor left the game on this simple question related to the constitution, missed out on winning Rs 50 lakh