Krk Latest Tweet After The Announcement Of Quit Film Review Said I Had Only Two Options | After the announcement of leaving the review of the films, another tweet of KRK, said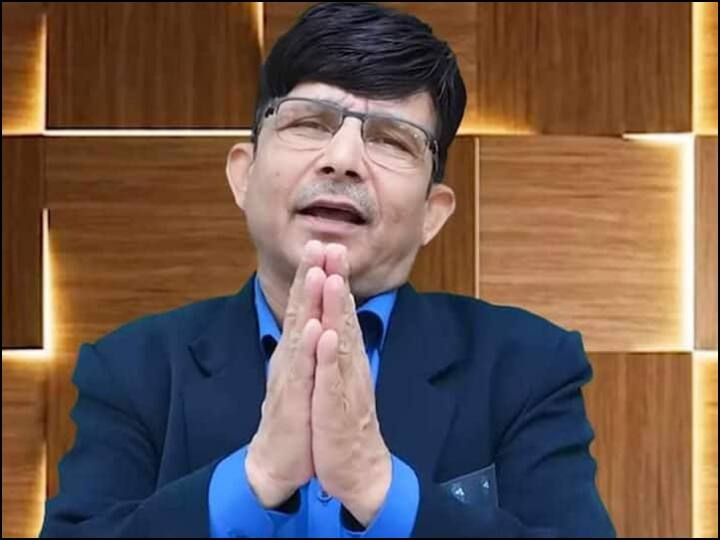 KRK Latest Tweet: Kamal Rashid Khan aka KRK, who has always been in the headlines for his tweets, recently announced through a social media post that he is quitting reviewing films. He will not review any film after Hrithik Roshan and Saif Ali Khan's upcoming film 'Vikram Vedha'. Meanwhile, another tweet of his has surfaced, in which he is saying that he had only two options.
KRK wrote this thing
KRK made a tweet on Monday morning and through it once again he targeted Bollywood. He wrote in his tweet, "I had only two options. First that I should leave Mumbai and secondly I should stop reviewing films. So I chose the second option. Because the people of Bollywood have a lot of political support in Mumbai to make false cases against me."
I was having only 2 choices.
1) Leave Mumbai forever.
2) Stop reviewing films.
So I did choose 2nd one. Because Bollywood people are having enough political support in Mumbai to file fake cases against me.

— KRK (@kamaalrkhan) September 26, 2022
people gave such reactions
However, this tweet of KRK has also remained in a lot of discussions. At the same time, people's reactions are coming out fiercely on this. Some are asking him to continue reviewing films, while many are advising him to leave Mumbai and shift to Delhi. So there were also many users who seem happy with this decision of KRK.
thank these people
It is worth noting that in his last tweet, along with the announcement of leaving the review of the films, KRK wrote, "Thank you to those who trusted my review and made me the biggest film critic in the history of Bollywood." At the same time, he further took a jibe at Bollywood and said, "Thank you also to the Bollywood people who did not accept me as a critic and made many serious cases against me."
read this also-
Raju Srivastav: Raju Srivastava's daughter Antara expressed pain, said- Papa did not say anything in the hospital
Chup Box Office Collection: The magic of Sunny Deol-Dulquer Salmaan's film faded, did so much business on the second day