Urfi Javed Sim Card Viral Dress How Designer Make That Outfit Know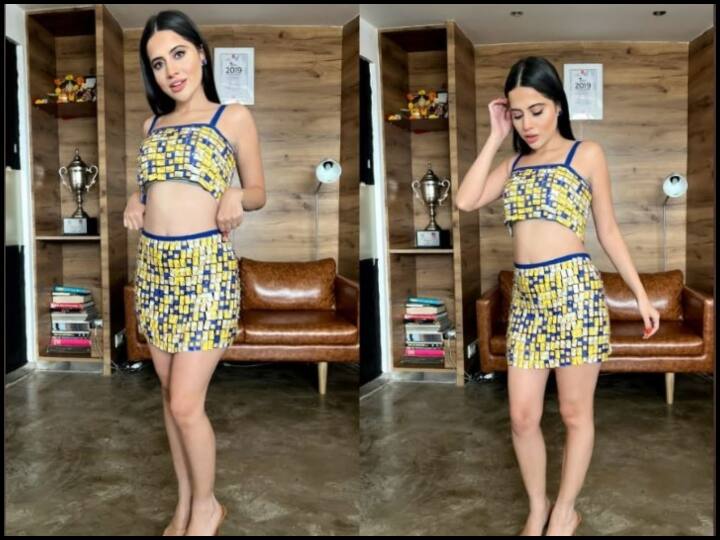 Urfi Javed Dress: Urfi Javed continues to create panic with her new looks and dresses. Recently, when she shared photos on Instagram wearing a dress made of SIM card, the senses of the fans were blown away. All his fans keep thinking about how these fabulous outfits of Urfi are made. Today we will inform you about this.
Dress will be ready in this way
The fans of Urfi Javed always wonder how their unique dress would be made. A user named Geeta Jaiswal has lifted the curtain from the secret of this best dress of Urfi. Geeta has shared a video on her Instagram account. It can be seen in the video that with how much effort the dress is being prepared by sticking the SIM cards with the help of candle wax. The hard work of the dress maker can be gauged in the video. The video is short, but clearly shows the dedication of the artisan. Urfi prevails on the strength of this dedication and hard work.


Works hard for Urfi
The designer of Urfi Javed works hard to prepare the dress of Urfi Javed. It takes a lot of brains and a lot of hard work after that to prepare her dress. Only then can Urfi Javed's unique clothes be ready. For this reason, Urfi Javed remains in the discussion about more than one dress in the entertainment world.
Also read-
Khatron Ke Khiladi 12 Finale Live: Who will be the winner of 'Khatron Ke Khiladi 12'? There is a collision between these contestants
Entertainment News Live: On the 16th day, Brahmastra earned a lot of money, Raju Srivastava's daughter expressed pain, read big news