Bollywood Actress Smita Patil Education Trivia Biography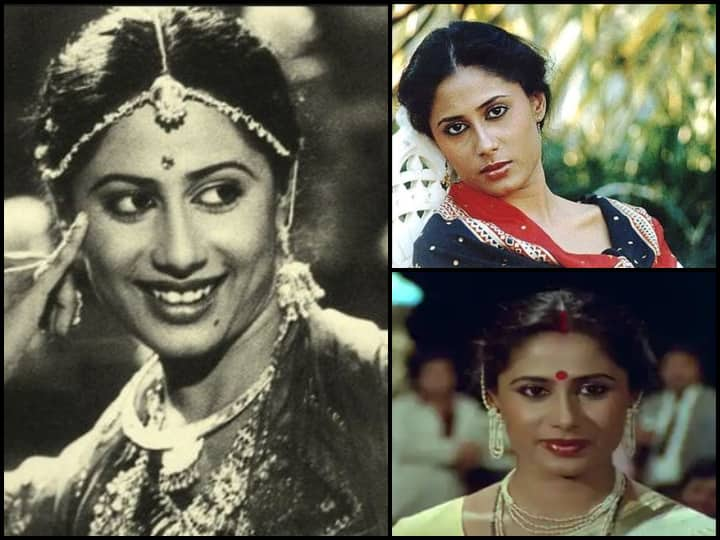 Smita Patil Education: Born on 17 October 1955 in Pune city of Maharashtra, Smita Patil is counted among the very best actors of the film industry. In her career, Smita Patil showed her acting skills in art cinema as well as in Bollywood masala films. Like Smita Patil, she used to specialize in acting, in the same way she was no less than anyone in studies. Let's know about Smita Patil's education.
Smita Patil's Schooling
Smita Patil belonged to a very influential family. She was a very good student in studies. His family members got him enrolled in Renuka Swaroop Memorial School in Pune. Smita completed her studies well from this school. From school days, he had recognized the art of his acting.
higher education
Smita Patil chose Film and Television Institute of India, India's most famous institute for her higher education. From this institute, he learned all the nuances of acting. After completing higher education, Smita Patil turned to films. However, before working in films, he worked as a news broadcaster.
Awards
Smita Patil's life has been like a famous dialogue from the film Anand, 'Zindagi badi ho hai longi nahi'. He won the National Award for his brilliant acting in films like Chakra and Bhumika. After this, the film Jait Re Jait has also won the Filmfare Best Actress Award for Chakra and Umbartha.
Not only this, in the year 2011, Rediff.com considered her the second most brilliant actress after Nargis Dutt. Along with this, the Smita Patil Film Festival Documentaries and Shorts has also been organized in his honor in the year 2012. Smita Patil was also honored with the Padma Shri by the Government of India in 1985. This great film actress had said goodbye to this world at the age of just 31, but her name is still alive because of her work.
Also read-
Brahmastra: Good news! After 75, now there is a chance to see Brahmastra for 100 rupees, here is the complete information
Kapil Sharma asked Radhika Apte such a question about this scene, the actress blushed on the stage itself