Bhojpuri Queen Akshara Singh Bolbam Song 202 Going Viral On Internet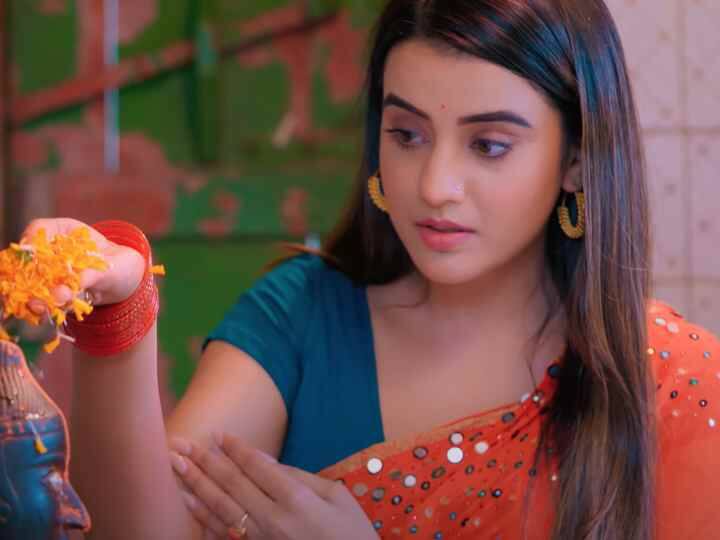 Akshara Singh Viral Bhojpuri Song: Akshara Singh, the famous singer of Bhojpuri cinema, is in the headlines these days due to her banging songs. Every day some song of Akshara Singh seems to be going viral. Akshara Singh has a lot of dominance in Bhojpuri cinema. Akshara Singh is always present for her audience from devotional songs to party songs. These days Akshara Singh's Kanwar song is becoming very viral on the internet. The devotional song has been released by Akshara Singh on her official YouTube channel. The title of this song has been kept Gaura Rani's maid can never lose.
This song of Akshara Singh was released in the year 2021. This song is sung by Akshara Singh in her melodious voice. The lyrics of this song have been written by Manoj Meaning. Music of this song is given by Avinash Jha Ghungroo ji. Seeing this song has got more than one million views. More than 34000 viewers have described Akshara Singh as the best by pressing the like button on this song.
In the comment box, Akshara Singh's fans are seen cheering the name of Bhole Baba. Also expressing their wish in the comment box for the blessings of Bholenath. By the way, this is not the first time that a song by Akshara Singh has become so viral. Even before this, many songs of Akshara Singh are seen going viral. In this viral song, Akshara Singh is seen worshiping Shivling. In a red sari, the actress is touching the hearts of the audience by showing a simple style. Seeing this style of Akshara Singh, her fans have been blown away by her intoxicating acts.
read this also:
Priyanka Chopra kisses Nick Jonas in front of everyone on stage, video goes viral on internet
Tiger Shroff broke his silence on the poor performance in Heropanti 2, said – it was a lot of fun before the release, after the release…