Quordle 240 answer for September 21: Finally an easy one! Check Quordle hints, clues, solutions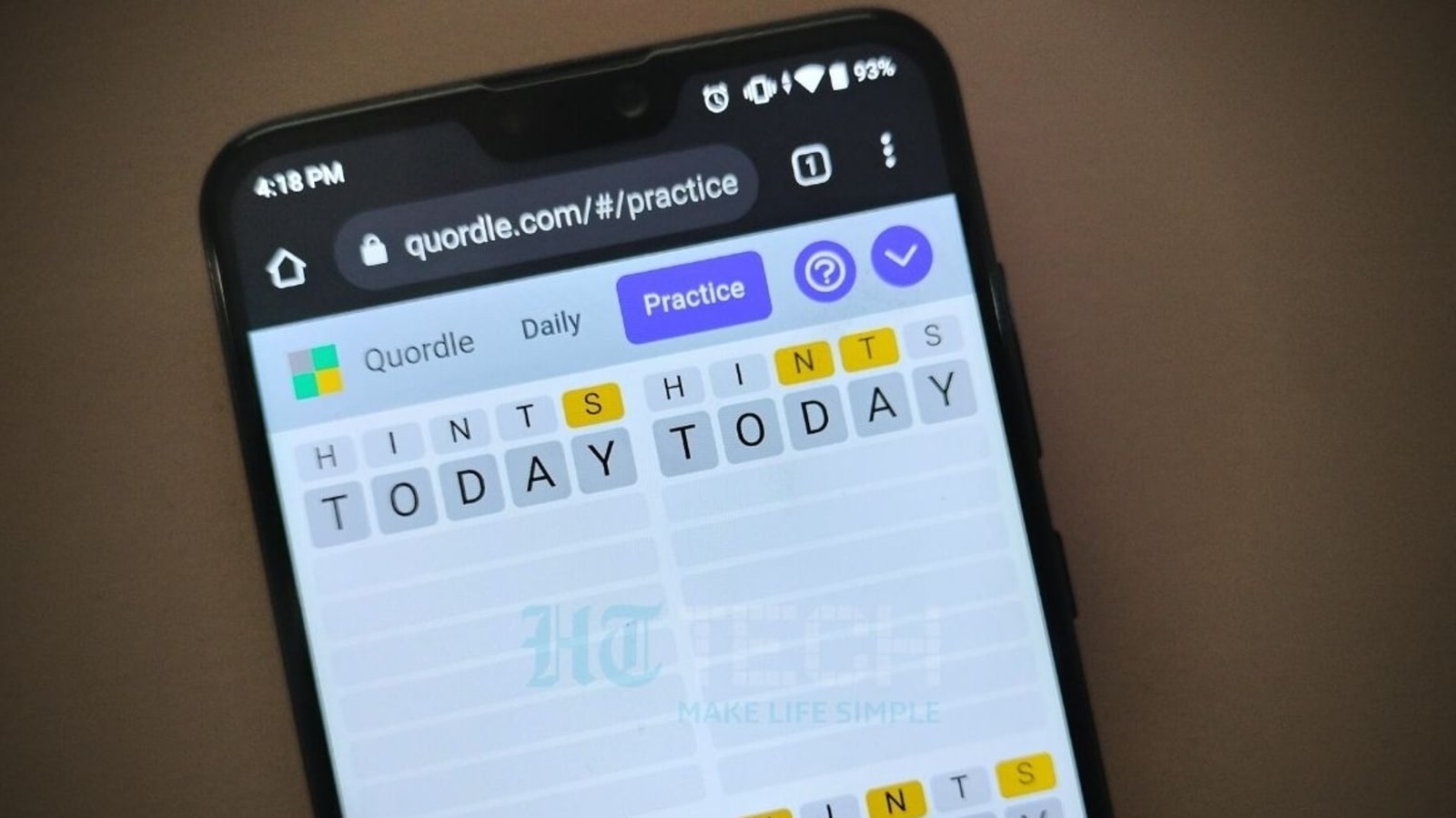 Quordle 240 answer for September 21: A simple puzzle today. But if you feel like you're stuck, you can always check out these hints, clues, and solutions from Quordle.
Quordle 240 answer for September 21, 2022: Finally! After days of waiting, Quordle has finally given us an easy puzzle. Well, not exactly easy, but easier compared to the monstrosities we were presented with last week. In comparison, today's puzzle feels like a cinch to you. But you need to remember one more thing. It is difficult in itself to solve four puzzles together. So, if you really want to have a quiet day, don't rush into the game. Instead, check out these Quordle hints and pointers and know all the key insights from today's words. If that doesn't help, you can always scroll down and check out the solutions as well.
Quordle 240 hints for September 21
There is one word with a repeated letter, but the rest of the words do not have it. Furthermore, three of the four words must be familiar to you. The one word you may not have heard has a common letter arrangement, so you get some room to fall and get up. We recommend that you start with a word that contains common consonants.
Quordle 240 clues for September 21
1. Today's words begin with the letters U, G, T, and L.
2. The words end in Y, M, E and R.
3. Word 1 clue – the situation where people agree and cooperate
4. Word 2 clue – feeling sad and without hope
5. Word 3 clue – recurring element or a common plot device in a literary or artwork
6. Word 4 clue – an animal like a monkey, with thick fur and a long tail, that lives in trees in Madagascar.
These are your clues. They should help you figure out the words easily. As soon as you think you have enough information, solve the puzzle. And if you need more pointers, check out the solutions below.
Quordle 240 answer for September 21
SPOILER ALERT. If you don't want the answer to today's Quordle, don't read on. You have been warned.
The four words in today's Quordle are:
1. UNIT
2. GLOOM
3. TROPE
4. LEMUR
We hope you had fun solving the puzzle. For more such hints and clues, be sure to check back tomorrow.