Motorola Edge 30 Ultra Review: Great Value!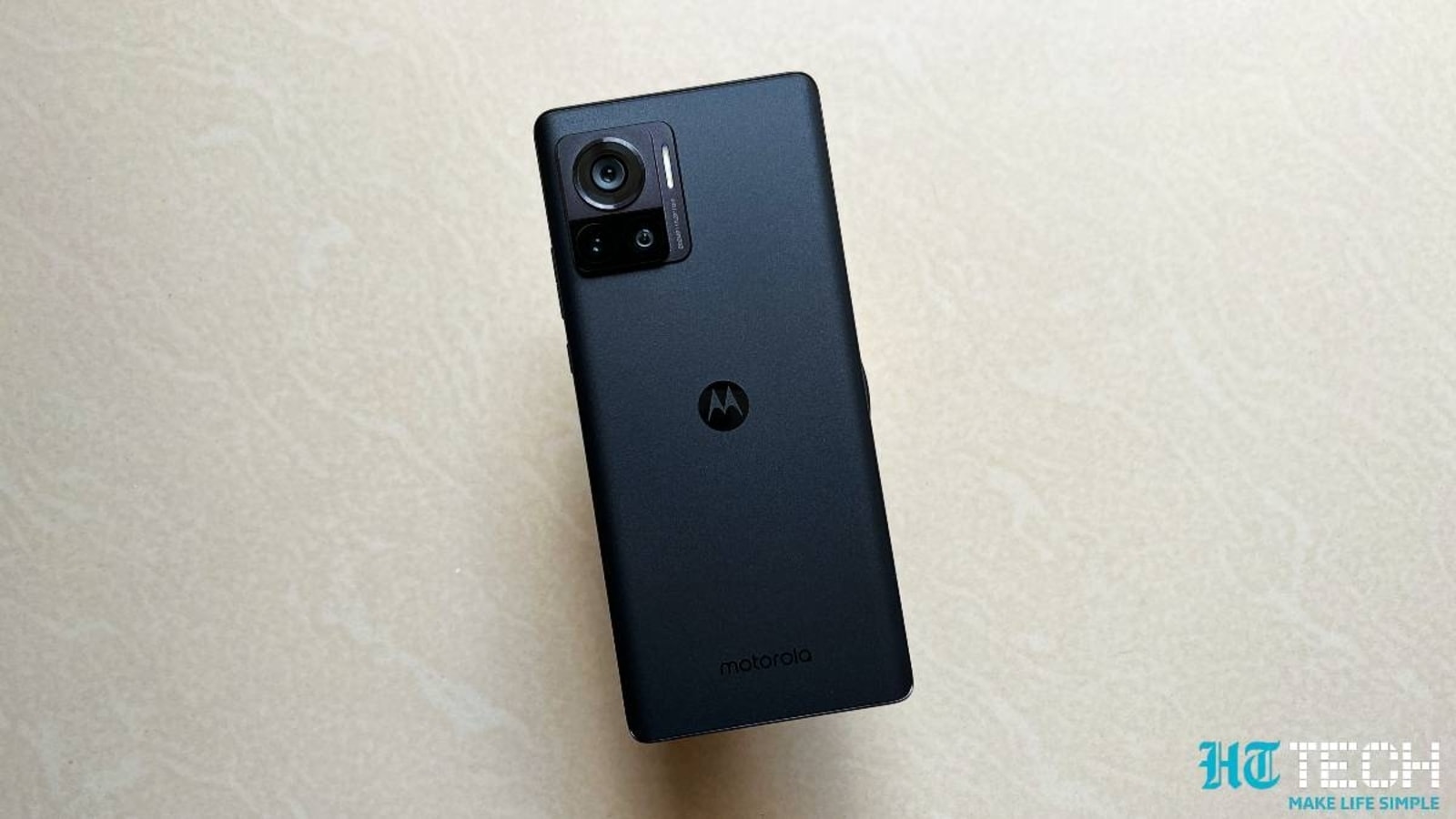 The Motorola Edge 30 Ultra is a great flagship phone to live with, with an unparalleled user experience. Should you buy it?
Calling your smartphone an "Ultra" is no excuse for being average in any way; whether it's the cameras or even the design, it should feel like an "ultra experience". After boring us with boring and dreary Moto G phones for over a year, Motorola brings the Edge 30 Ultra as its flagship in India and immediately I had my doubts. After all, this phone has to be good, if not great. Moto's last outing in this segment was the Edge 30 Pro and while it was a fun phone, it overheated like crazy and looked dull (as is the norm with Moto devices).
Does the Motorola Edge 30 Ultra outperform the Edge 30 Pro and all its issues? Most importantly, is it a phone we can recommend as an alternative to a Samsung Galaxy S22, or even the iPhone 13 / iPhone 14? I've been using it for the past two weeks to find out the answers. And yes, that 200MP camera is more than just a gimmick.
Design
The Motorola Edge 30 Ultra is one of the most beautiful phones currently on sale in India. Yes, the iPhone's boxy design is all the rage these days, but no one can defy the allure of curved edges, and Motorola has done it in the best of ways. I like how the camera bump is designed, even if it's inspired, and I love the matte paint job on the back glass. The phone has a comfortable and luxurious look and in general it is just a nice phone to use. I only wish the buttons were more tactile.
Despite being a flagship, Motorola continues to pack an on-screen screen protector, a protective case and a fast charger in the box. Those concerned about sweat and moisture damage can be alleviated with the IP52 rating.
Display
Motorola phones today have the best screens in the budget segment and the Edge 30 Ultra also has a very good one, if not the best. You get a 6.67-inch FHD+ pOLED display with a refresh rate of up to 144Hz. The display is nicely tuned to express the colors as well as the brightness and contrast. Whether it's your Instagram feed or your YouTube videos, it all looks great. The 144Hz refresh rate makes animations smooth, although I wish games like Call of Duty: Mobile took full advantage of this feature. The fingerprint scanner under the screen is fast and secure, but does not work with wet fingers.
Performance
With a Snapdragon 8+ Gen 1 chip under the hood, this becomes a no-brainer. The Motorola Edge 30 Ultra is not only blazingly fast for launching those console-quality games, but also for managing those everyday apps with ease. However, under intense load, the chip seems to heat up and performance slows down, which is unseen on a Snapdragon 8+ Gen 1 phone; gamers should look elsewhere. The built-in 8GB LPDDR5 RAM is more than enough for casual needs, but the 128GB UFS 3.1 storage is too limiting and there's no higher storage variant or expandable storage.
As for the software, Motorola continues to keep it close to Android, although it calls it MyUX. This is the same kind of clean Android experience you see in the much cheaper phones, but Motorola is adding its custom widgets to enhance the experience. Compared to the Galaxy S22, the Edge 30 Ultra's software is nicely designed with that Google Pixel feel, and you can customize it to your liking. You also get the Peek display and those cool Moto gestures. No ads and bloatware, except for the preloaded Facebook app. It's sad to see Android 12 on such an expensive phone, especially when Android 13 is already out. However, Motorola promises three Android OS updates and four years of security updates.
The Edge 30 Ultra also has a nice set of stereo speakers and they seem loud. Even the sound quality is good, with a good punch in the bass. However, the sound quality is still a long way from what you experience on the Xiaomi 12 Pro and all new iPhones.
Finally, network connectivity was good on the Edge 30 Ultra with Jio's 4G LTE networks and my home Wi-Fi network. I've had no issues with call dropouts and as is the case with all Motorola phones, you get a comfortable background for pleasant calling experiences.
Cameras
200 mega pixels! That's what Motorola likes to show off in its marketing ads. A 200MP camera sensor is indeed a big thing on a smartphone and like the 108MP cameras, it falls short of expectations. At 200 MP, you won't get crazy digital crop zooms on the Edge 30 Ultra; you only get a little more detail than the 12MP pixel binned photos. However, Motorola uses those extra pixels for better photography, colors and detail in low light.
The main camera does an impressive job with details, but what's even more impressive is the color science – photos still have slightly saturated colors, but the dynamic range is good. That's why it behaves like a flagship phone camera in daylight. Unfortunately, the same camera struggles with details and colors at night, and it's the night vision mode that is a saving grace.
The 50MP ultrawide camera goes for an even higher color saturation, but details are well preserved and so is the overall color profile. I also liked the output from the 12MP portrait camera, keeping the same kind of color science, but with details. The 60MP selfie camera is the best with its color tones and exposure management. Overall, this is a good camera, but colors in low light could be better.
Here is a link to the photo samples of the Motorola Edge 30 Ultra.
Unfortunately, the video recording is far from good and an iPhone 12 or newer is a much better option for vloggers. You can record up to 8K videos at 30 fps, but you can also shoot 4K videos at 30 fps and 60 fps.
Battery
The battery endurance of the Motorola Edge 30 Ultra is good enough for a full day's use if used with care. The battery with a capacity of 4610 mAh can do this on its own, especially with a 144 Hz display and the Snapdragon 8+ Gen 1 as major battery drain factors. For gaming and voice calls of more than 2 hours, you need to plug in the charger in the evening.
That's not a problem though, as you get a very 125W charging solution. It takes just under 30 minutes to charge from 5% to 100%, which is useful on office days. 50W wireless charging is cool, but you'll need Motorola's compatible charging pad for that. The reverse wireless charging is also quite fast at 10W.
verdict
Motorola has spent a lot of time and top spec to create a phone that is simply good in almost every crucial way. The Edge 30 Ultra is the first Motorola phone that I can recommend as a good alternative to, say, a Samsung Galaxy S22 or the iPhone 14, without any depressing clauses. It has a fast and efficient chip, a nice display, a pleasant Android experience, a good set of cameras, a decent battery life and handy fast charging. The biggest change? It looks great – a first for a Motorola phone in recent years (except 2019's Razr).
Of course there are imperfections and Motorola needs to work on that. The 200MP camera has more potential to be tapped, especially at night. The battery life could have been better too, and I wish Motorola launched it out of the box with Android 13.
But then you think of the price of Rs. 59,999 and the Motorola Edge 30 Ultra suddenly seems like a lot. In fact, the early selling price of Rs. 54,999 makes it a steal! And this is a much better phone than the iQOO 9T, as well as all those cheap flagship phones. If you have that much money to spend on a phone and are bored with a Samsung or Apple, you'll be happy with the Motorola Edge 30 Ultra.
product name
Motorola Edge 30 Ultra
Pros
Beautiful design
Good cameras
Great user experience
cons
Processor limitation
Low light photography
Single storage option