Kaun Banega Crorepati 14 Update Amitabh Bachchan Ask Question On 50 Lakh | KBC 14: Big B asked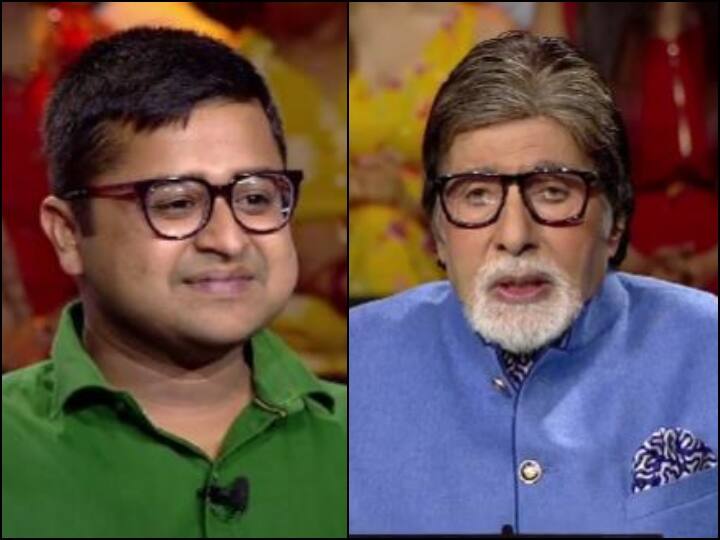 Kaun Banega Crorepati 14 Update: Quiz reality show 'Kaun Banega Crorepati 14' has been ruling TV for years. This show, which is broadcast for a few months every year, has made many common people millionaires and crorepatis. The 14th season of this show is also in discussion these days. More than a month has passed since the show started. Even though no one has become a millionaire so far this season, but many contestants have gone home with a hefty amount.
In the last episode of 'Kaun Banega Crorepati 14' hosted by Amitabh Bachchan, the megastar of Hindi cinema, the contestants also won a hefty amount. In the show came rollover contestant Tushar Garg, who celebrated his birthday along with Amitabh Bachchan. He also played a very good game, but he could not progress after 25 lakhs. Know which question asked for 50 lakhs he could not answer.
This question was done for 50 lakhs
Amitabh Bachchan asked the contestant for Rs 50 lakh, "Which of these Nobel laureates's birth-name was suggested by another Nobel laureate?"
Options were given, first- Venky Ramakrishnan, second- Abhijit Banerjee, third- Har Gobind Khurana, fourth- Amartya Sen. The correct answer was- Amartya Sen.
Contestant gave wrong answer
Tushar Garg did not know the answer to this question. He was too afraid to take the risk, as well as he did not have any lifeline left. In such a situation, he wisely quit the game. However, when Amitabh Bachchan asked for an answer to this question, the contestant told Har Gobind Khurana, while the correct answer is Amartya Sen. He went home with prize money of Rs 50 lakh. In the show, he told that, he wants to go on honeymoon vacation with prize money.
read also
Asit Modi is making so much effort for the return of Disha Vakani in 'Taarak Mehta..', said – If mercy sister-in-law does not come …
KBC 14: Blind contestant left the game on this question of Rs 50 lakh, do you know the answer…