Battery Meter is coming to iPhone, but NOT on these models; Psst, iPhone 11 is in this list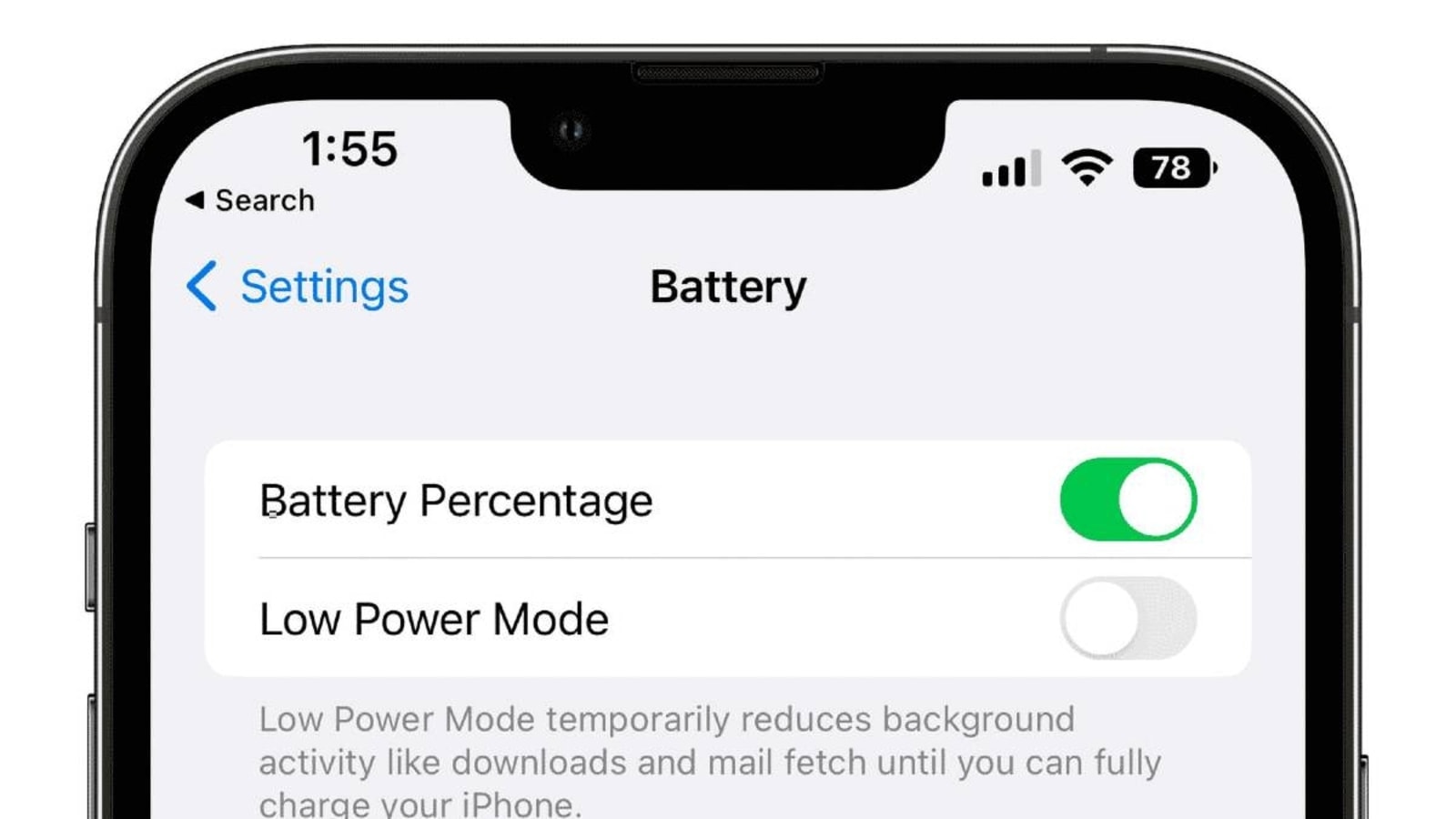 Battery Meter is coming to iPhone with the iOS 16 update. Know which models get it and how to enable it.
Battery Meter FINALLY comes to your iPhone! Yes, it's surprising to see the world's most popular phone in 2022 get a feature that Android phones have had for years, but the iPhone is finally getting it. Apple used to offer the battery percentage meter on its older iPhone models with those bezels and the Touch ID system. With the arrival of the iPhone X, the battery meter was gone from the flagship models, and Apple is finally finding a way to bring it to its latest iPhones.
However, there are a few requirements for this feature to work, the most important of which is the iOS 16 update. Then there are the selected models that get this feature; Yes, Apple is not bringing the battery meter to all iPhone models and the reasons have not yet been revealed. However, we will tell you a simple hack to have a large battery meter on any iPhone model.
Battery meter on iPhones: which models support it
The following models are eligible for the battery meter on modern iPhones:
-iPhone 12, iPhone 12 Pro, iPhone 12 Pro Max
-iPhone 13, iPhone 13 Pro, iPhone 13 Pro Max
-iPhone Xs, iPhone Xs Max
-iPhone 11 Pro, iPhone 11 Pro Max
-iPhone X
-iPhone 8, iPhone 8 Plus
-iPhone SE 2nd Generation, iPhone SE 3rd Generation
Battery Meter on iPhone: Which Models Don't Get It
-iPhone XR
-iPhone 11
-iPhone 12 Mini
-iPhone 13 Mini
Enable Battery Meter on Supported iPhones
-Open Settings on your iPhone and go to the Battery section
-Tap to enable Battery percentage option.
– You will see the battery icon with the battery percentage.
How to get the battery meter on any iPhone
This is an easy hack. All you need to do is make sure your iPhone is on iOS 16. You can also do this on iPhone 6s Series, iPhone 7 Series, and iPhone SE 1st Gen, provided the iOS 15 update is installed.
-Long tap on iPhone screen
-Press the "+" icon to enter the wiggle mode and open the widget page
-Tap on the Battery section and choose one of the battery widgets.
-Long tap and hold to bring desired widget to iPhone home screen. You now have your larger battery widget available. This works on iPhone XR, iPhone 11, iPhone 12 Mini, and iPhone 13 Mini.