Anupamaa Written Updates Of 14 September 2022 Episode Toshu Will Call Himself A Best Husband To Kinjal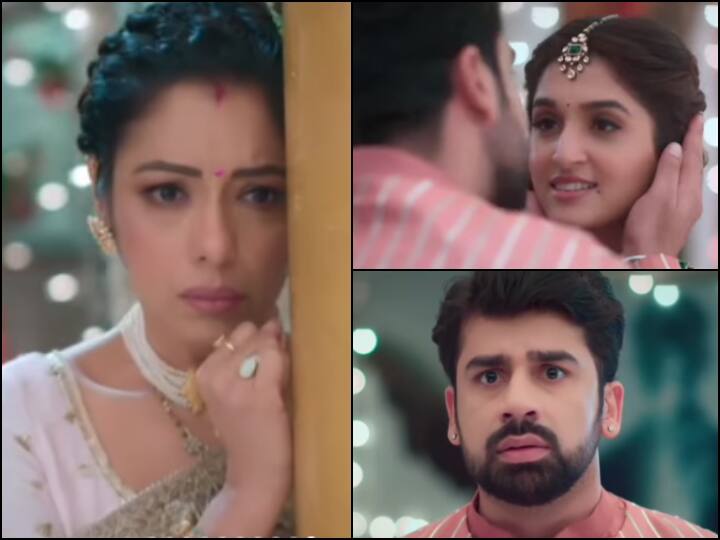 Anupamaa Written Updates: These days there is a heated argument between mother and son in TV's highest rated show 'Anupama'. After Pakhi, Anupama is now facing a spoiled son. Rupali Ganguly, Gaurav Khanna and Sudhanshu Pandey starrer new twists are coming in this show continuously. The story of the show now revolves around Paritosh aka Toshu. Actor Ashish Mehrotra is playing the role of Toshu in the show. Anupama is shocked to hear the news of Toshu's extra marital affair. He is worried about the fact that his son is also following in the footsteps of his father. Somewhere daughter-in-law Kinjal should not have to spend life as another Anupama.
So far in Anupama you have seen how Toshu shouts at his mother. Toshu has no regrets for cheating on Kinjal, having an affair other than marriage and not being present at the birth of her daughter. He confronts Anupama by pretending to be a man and hides his black deeds and shuts the mother's mouth. Anupama is unable to speak anything in front of the family. Here Rakhi Dave also stops Anupama from telling this to everyone to save Kinjal's house.


But Anupama's mind is not calm on such a big deal. Anupama is deeply shocked by Toshu's actions and she keeps thinking that she will not allow Kinjal to become another Anupama. In Anupama's latest episode, Toshu will create trouble for himself when he is seen making false promises to Kinjal. In the midst of the naming ceremony, Toshu makes false promises to Kinjal and says that he will show up as the best father and best husband. Along with this, Toshu takes a promise from Kinjal that even if he comes late, Kinjal should not doubt him. Toshu promises that he can give his life but can never cheat Kinjal. Seeing such a despicable act of the deceitful son, Anupama is unable to stop herself and screams in anger that, "Just be ashamed of Paritosh." Anuj gets a big shock after Anupama shouts and the rest of the family are also shocked.


Now it remains to be seen whether Kinjal will come to know about her husband's affair? Will Anupama help her daughter-in-law and throw the cheating son out of the house?