Turkish Serial Feriha Fame Actress Hazal Kaya Hindi Dubbed Drama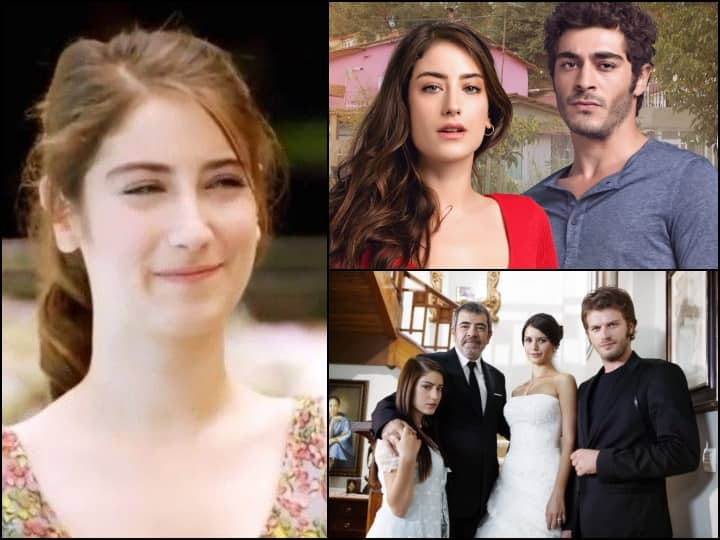 Turkish Actress Hazal Kaya Hindi Dubbed Drama: Today Turkish dramas are quite popular in India too. At the same time, 'Feriha' was the first such Turkish drama, which was telecasted in India. In the year 2015, when this serial went on air in India, people went crazy behind it, there was a lot of craze among people about this drama.
In this serial, famous Turkish actress Hazal Kaya was seen in the lead role. At the same time, Hazel became very popular in India after that. Today we are going to tell you about some of his best dramas, which you can enjoy in Hindi. At the same time, all these dramas are present on YouTube.
Ishq
Let's start with 'Ishq', one of Hazel Kaya's best dramas. The drama depicts the story of 'Ajra' and 'Kareem', who are deeply in love with each other. However, then there is an entry in their life of Shabnam who loses her heart to Karim. This is a love triangle drama.
Maral
The next name in the list is the 2015 drama Maral, in which Hazel Kaya is shown in the role of a waiter. At the same time, she wants to fulfill her two dreams, first becoming a manager from a waiter and secondly marrying the person she loves.
Askai Memnu
The name of Askai Memnu is also one of the best dramas of Hazel Kaya. This drama was telecast in the year 2008, whose story is also based on a love triangle.
Our Story (Hamari Kahani)
The next drama is Hamari Kahani, which is based on the story of 6 siblings whose father is an alcoholic. Mother goes out one day and never comes back. Hazal Kaya has played the role of 'Philiz' in this drama, on which the responsibility of her five siblings comes after the mother leaves.
At the same time, in this series, Burak Deniz is seen in the role of 'Baris', who falls in love with Phillies. And he supports Phillies at every turn to get her love. This drama is present on MX Player.
read this also:-
Samantha Ruth Prabhu's real life dream is related to Yashoda's character, you will also become emotional after listening
Brahmastra Review: From Neetu Kapoor to Akshay Kumar… Bollywood celebs praised 'Brahmastra' fiercely