Quordle 230 answer for September 11, 2022: A puzzle with a proper name! Check Quordle hints, clues, solutions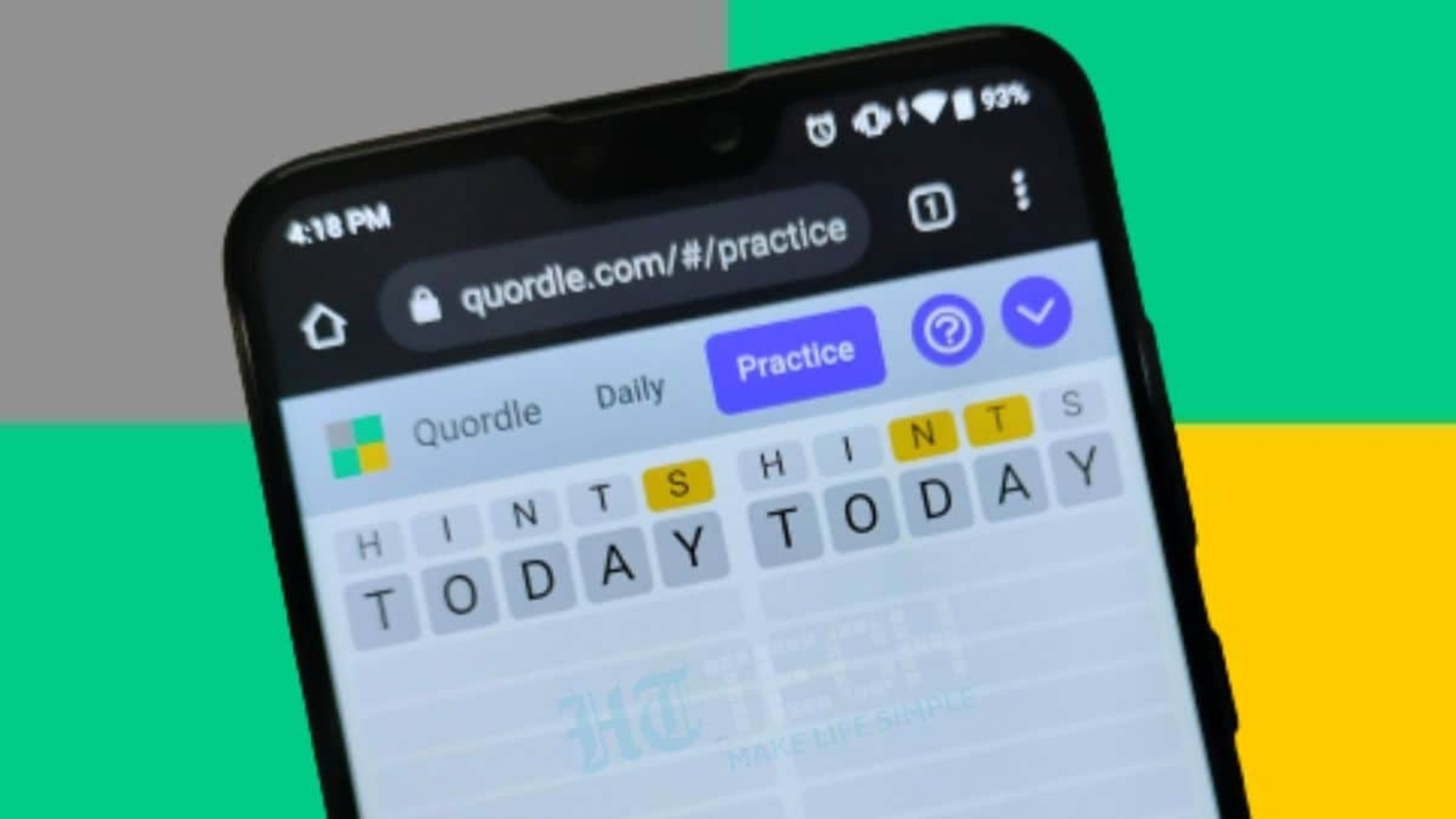 Quordle 230 answer for September 11, 2022: Today's puzzle is strange because it contains a proper name, first for the game! If this has confused you, check out these Quordle hints, directions, and solutions.
Quordle 230 answer for September 11, 2022: Quordle often throws weird coincidences and strange words at us. Last Sunday we were presented with a puzzle where every word ended with a 'Y'. But today's puzzle goes even further. For the first time, Quordle has a word that is a proper name. A proper noun is the name of a person, place or thing and while we've had a plethora of words, even common nouns, the game has never broken this unspoken rule of not using proper names. The reason is simple. Proper names can be very regional and since it is a global game people may not be aware of it (except when the proper names themselves are global like India, Paris or the Dalai Lama. Anyway, if the game gives us a curveball , we will still help get it out of the park. Use these Quordle hints and clues to find your way. And if that doesn't help, you can also scroll down for the solution.
Quordle 230 hints for September 11
Apart from the proper noun, the rest of the words are standard. There are two words with repeated letters. None of the words are particularly obscure. So you can also use your preferred starting word to start the game. Now that we got to the proper noun, we did some research and found that the word is also used as a noun in Australia and New Zealand. That doesn't help us much, but maybe that was the logic behind choosing the word. Now let's look at the clues.
Quordle 230 clues for September 11
Today's words start with M, R, B and U.
The words end in E, R, Y and R.
Word 1 clue – meat cut into very small pieces with a special machine
Word 2 clue – a person or animal participating in a race
Word 3 clue – a pewter or enamel cooking pot with a lid and a wire handle, for use when camping
Word 4 clue – an ulcer on the lining of your stomach, small intestine or esophagus
That is it. Those were your clues. Now you have to think a bit and we are sure you will find yourself closer to the answer than when you first started. And if there is any confusion, just scroll down for the solution.
Wordle 230 answer for September 11th
SPOILER ALERT. If you don't want the answer to today's Quordle, don't read on. You have been warned.
The four words in today's Quordle are:
MINCED MEAT
RACER
BILLY
SWEAR
We hope today's bizarre puzzle didn't challenge you much and that you were able to figure out "Billy" from the vague clue we provided. Be sure to check back tomorrow for more hints and clues.