Director Ayan Mukerji Talks About Brahmastra How He Imagined For This Film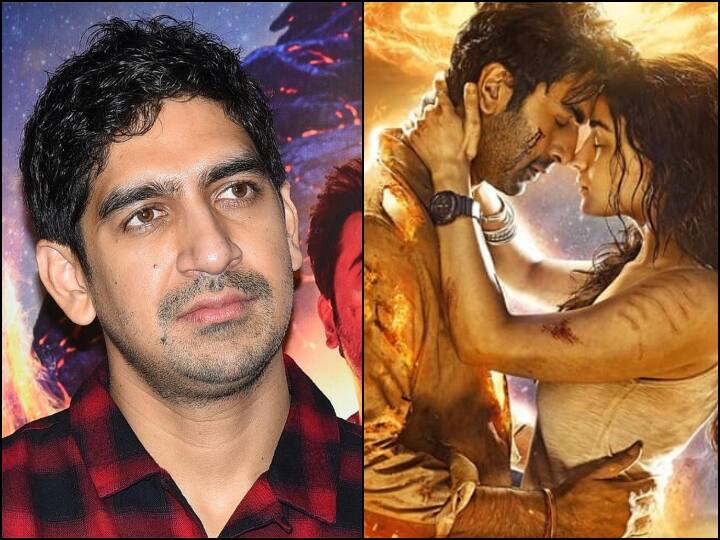 Director Ayan Mukerji On Brahmastra: Film director Ayan Mukerji, who made 'Brahmastra: Part One – Shiva', said that this film was beyond imagination which challenges the boundaries of Indian cinema. Mukherjee said, "The idea of ​​Brahmastra had already crossed my mind. I grew up listening to stories from Indian history and mythology and have always been fascinated by them. I wanted to create a story that had deep roots." "
Imagine creating this kind of Brahmastra world
Ayan said, "Many films have brought imaginations to life on screen. I envisioned making Brahmastra in a way that challenges the boundaries of Indian cinema. Namit and his team were an integral part of this journey. They have worked hard. Bringing this adventure film to life. The hard work of the entire team and the cast of Brahmastra gave us the courage to present a film to the audience like never before."
It is worth noting that Namit Malhotra is the founder of Prime Focus Limited, Chairman and Global CEO of DNEG.
4500 VFX Shots in Brahmastra
'Brahmastra Part 1: Shiva' has over 4500 VFX shots, making it a potential record holder for the most number of visual effects in any film globally. It is worth noting that Ranbir Kapoor and Alia Bhatt are in the lead roles in this film. Apart from these, Shahrukh Khan is in the role of cameo.
read this also-
VIDEO: This song of Shahnaz Gill once again refreshed the memories of Siddharth Shukla, fans got emotional after watching the video
Entertainment News Live: 'Brahmastra' earns a bumper opening day, Hrithik Roshan fans angry