Chup Movie Actor Sunny Deol Praises His Father Dharmendra | Sunny Deol praised Papa Dharmendra fiercely, said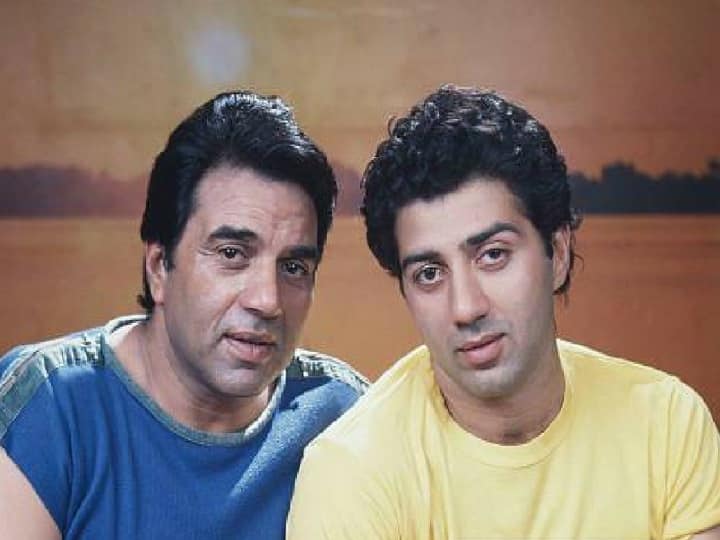 Sunny Deol On His Father Dharmendra: Bollywood actor Sunny Deol has been in the headlines for the past few days for his upcoming film 'Chup'. Recently, the thriller and suspense-filled trailer of the film has been released. At present, the actors are waiting for the release of the film. Sunny Deol's father Dharmendra is one of the superstar actors of Bollywood. The list of his fans is also very long. Meanwhile, Sunny Deol has said many things in praise of his father Dharmendra.
In fact, while talking about her father's stardom, Sunny told Pinkvilla that she is thankful that she has found her ideal at home. Sunny Deol further praised his father Dharmendra and said that his father Dharmendra is the only actor to be successful in all genres of cinema and he has never shied away from playing different roles.
'Papa used to shoot many films in a day'
He further praised Papa and said that he has done all kinds of films – Satyakam, Chupke Chupke, Sholay, Pratigya, Phool Aur Patthar or Anupama. I wish I was an active actor in his era. Sunny Deol further talking about Dharmendra also said that Papa used to shoot many films in a day – from one set to another. Think how good the writer and the director were, that the actor could stick to his role.
He told that he did not have any written script, it was only based on narration. The actor further said, 'In today's time we have scripts, yet we are far behind. I always think… I wish I was in that era.
Wedding Proposals: Girls were in awe of 'Darlings' actor, marriage relations started coming for Vijay Verma from Pakistan-Canada
Dheeraj Dhoopar reveals baby boy's name, writes heart touching note while sharing dad moment