Yeh Rishta Kya Kehlata Hai Updates Of 10 September 2022 Episode Akshara Will Go Hospital To Meet Abhimanyu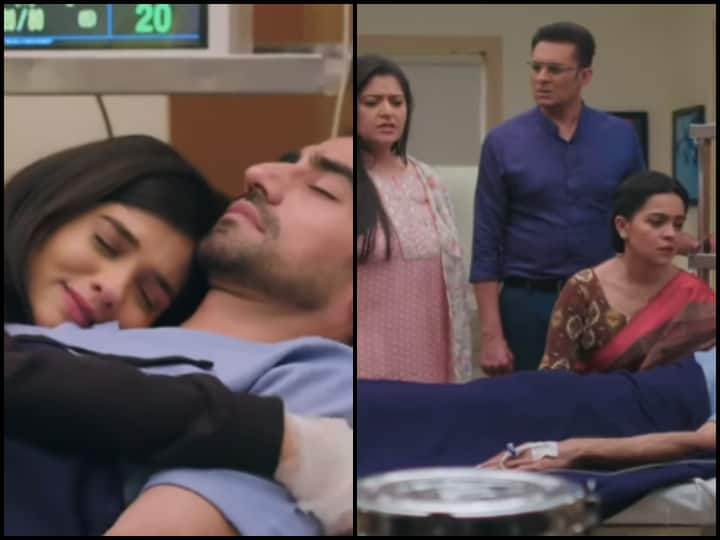 Yeh Rishta Kya Kehlata Hai Updates: It is becoming difficult to meet Abhimanyu and Akshara in Star Plus's banging serial 'Yeh Rishta Kya Kehlata Hai'. Whenever the two are about to meet, some wall comes in between. Abhimanyu has once again reached death in the show and Akshara herself has seen his accident.
In Pranali Rathod and Harshad Chopra starrer 'Yeh Rishta Kya Kehlata Hai', Akshara will now go to the hospital to meet Abhimanyu. She does not want to leave her first love alone in this condition but a new trouble is going to come in front of her. We are giving you the latest updates of this show in which Akshara will be shocked to hear some things from Manjari's mouth.
So far you have seen how in 'Yeh Rishta Kya Kehlata Hai', the paths of both Akshara and Abhimanyu get separated again and again. Abhi goes after Maya's voice and tries to uncover her truth. But then Abhimanyu meets with an accident and now he is once again battling with life and death. A new twist has come in the show when Akshara will come to know that Abhimanyu's love for her has ended.
In the latest promo of the show, it is shown that Akshara goes to the hospital to meet Abhimanyu and listens to the words of her in-laws. Here both Manjari and Mahima are talking that Abhimanyu only hates Akshara now. He will not even see Akshara under any circumstances. Akshara gets a big shock after hearing Manjari's words and she gets disappointed.


Hearing the words of the Birla family, Akshara's happiness and excitement of meeting Abhi will smoke. She will decide to return to Mauritius immediately after Maya's show, but if the twist comes in this relationship, Abhi will probably come in front of her looking for her. However, in the latest episode of the show, it remains to be seen whether Akshara and Abhimanyu finally meet? Or will Akshara return abroad seeing Abhi's hatred for herself?
read this also-
Angoori sister-in-law became a victim of online fraud due to this one mistake… learned people not to be greedy