Untold Story Of Dilip Kumar Mother In Law And First Lady Superstar Of Bollywood Naseem Banu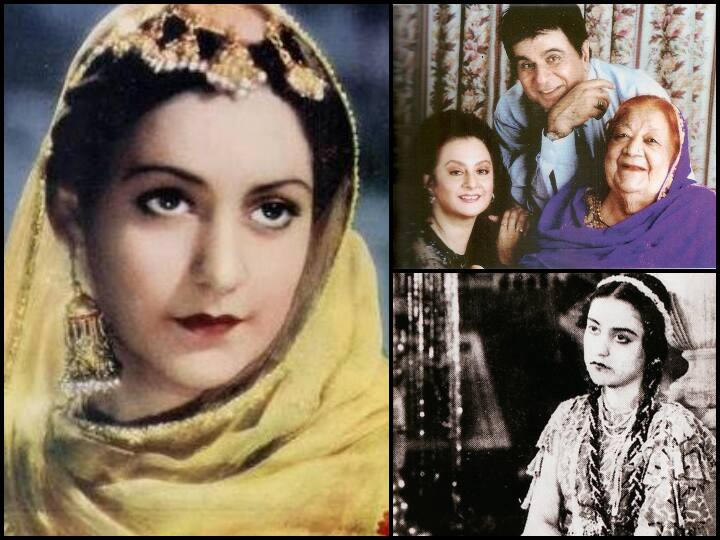 Naseem Banu Trivia: The daughter of Nawab Abdul Waheed Khan of Hasanpur and famous film actress Naseem Bano was named Roshan Ara Begum. However, he got recognition in the name of Naseem Bano. Her amazing beauty and tremendous acting made Naseem Bano the first female superstar. Although her mother Shamshad did not want her daughter to be a film actress, but her desire to become an actress took her to her destination.
first film like this
Once Naseem Bano went to Mumbai to visit. Meanwhile, she went to watch the shooting of the film. At that time, veteran filmmaker Sohrab Modi was looking for an actress for the film Hamlet. When his eyes fell on Naseem Bano, he offered the film to Naseem. In this way his career started with the film Hamlet. After this Naseem Bano worked in more than one great films.
personal life
Naseem Bano completed his studies from Queen Mary College, Delhi. After the partition, her husband Ahsan thought it right to go to Pakistan, but Naseem remained in India with her daughter. However, after some time she went to England for her daughter's education. She came back after her daughter Saira Banu's studies and launched her daughter Saira Banu in Bollywood. Saira Banu has also been a veteran actress of the film world like her mother Naseem Banu. Along with this, his son-in-law Dilip Kumar has also been a very veteran actor of Bollywood.
film career
Naseem Banu worked in many great films like Hamlet, Pukar, Talaq and Nausherwan-e-Adil in his film career. Along with this, she also used to design clothes for her daughter Saira Banu. Today she is not in this world, but through her brilliant performance, she will always be alive among us.
read this also-
Kamal Haasan's Vikram, running in theaters for 100 days, has earned more than 400 crores
Brahmastra: Hrithik Roshan's reaction came out on Ranbir Kapoor's film Brahmastra, said- 'Need to see again…'