Swara Bhasker Blames Shah Rukh Khan And Aditya Chopra For Ruining Her Love Life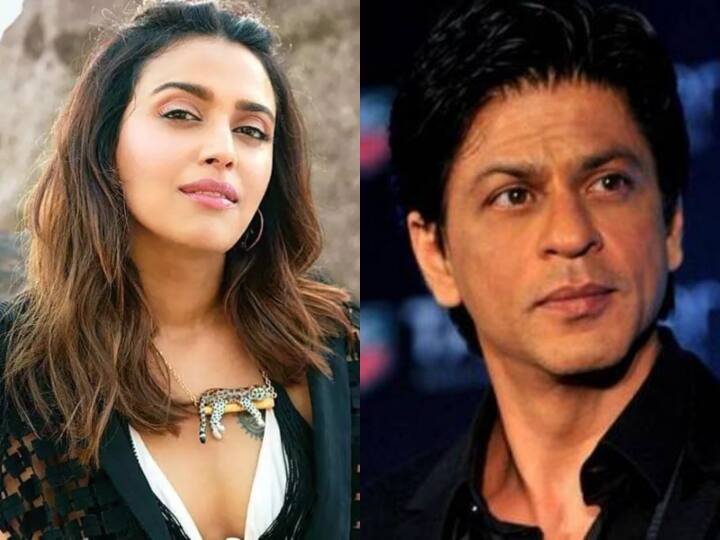 Swara Looking For Raj: Bollywood actress Swara Bhasker is in discussion these days about her upcoming film 'Jahaan Chaar Yaar'. During the promotion of the film, the actress has blamed Shah Rukh Khan and Aditya Chopra for spoiling their love life. Swara said that it is difficult to be single, single life is like 'filtering the garbage'.
According to the report of Mid Day, during the film promotion, Swara Bhaskar said, "It is Shahrukh sir and Aditya sir responsible for spoiling my love life. 'Dilwale Dulhania Le Jayenge', directed by Shah Rukh Khan and Kajol starrer Aditya Chopra. has set a benchmark for romance. I watched this film at a young age and have been waiting for my secret since then. But after many years I realized that Raj doesn't exist in this world. Has shown romance in a different way which is very wrong." Although he gave this statement in a funny way.
During the event itself, Pooja announced that Swara is single and ready to date. After this, Swara immediately says that no, I have done all this. Now I don't have to do all this. Swara further says that it is difficult to be single, single life is like filtering garbage.
Swara Bhaskar, along with director Kamal Pandey, producer Vinod Bachchan and co-stars Sikha and Pooja Chopra attended the promotion event of 'Jahan Chaar Yaar' in Delhi. Where Swara told about 'Jahan Chaar Yaar' that the film is far from any agenda. The actress told that this film is not Swara Bhaskar type. Swara has also claimed that this film can mislead women as well as make men feel helpless. There have been many women-centric films in the last few years.
The film is scheduled to release on 16 September. Swara's last film Veere Di Wedding 2018 was also based on female friendship. Swara's next film Mrs Falani is also in the pipeline. She will play nine roles in the film, which is a collection of nine short stories.
read this also:
The Kapil Sharma Show Promo: Kapil Sharma called his wife 'Didi', was seen flirting with Tamannaah Bhatia
When Harshad Chopda was accused of stealing Sushant Singh Rajput's lines, know the unheard things related to the actor