Multiplexes Suffered 800 Crore Loss Due To Brahmastra, Vivek Agnihotri Targeted Bollywood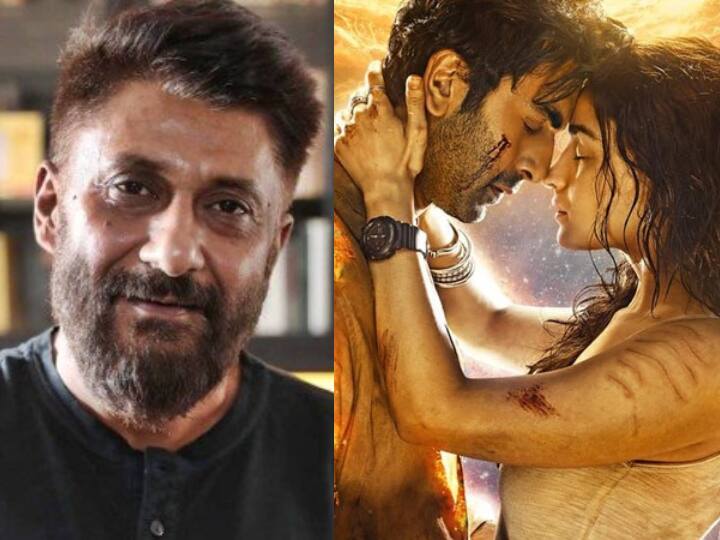 Vivek Agnihotri Targeted Bollywood: Ranbir Kapoor and Alia Bhatt's 'Brahmastra' has knocked in theatres. The film is getting good response from both the critics and the audience. Meanwhile, the market of rumors is also heating up. A report about 'Brahmastra' has claimed that PVR has suffered a loss of Rs 800 crore due to the film. Quoting this report, director Vivek Agnihotri targeted Bollywood and gave a controversial statement.
There is a lot of lies and pretense in Bollywood
In fact, a Business Insider report claimed that PVR and investors have suffered a loss of Rs 800 crore due to Brahmastra. Quoting this news, Vivek Agnihotri wrote that there is a lot of lies and pretense in Bollywood.
He wrote that the problem is that in Bollywood everything is fake. No one is accountable for this. Any industry, which invests 0 per cent in R&D and wastes 70-80 per cent money on stars, cannot survive.
Brahmastra has been targeted before
Vivek Agnihotri has targeted Brahmastra even before this. Earlier, during an interview, Vivek had said that what is Brahmastra, he also knows its meaning? And those people are talking about some other world. What is this after all? Ayan is a great director. I liked his film Wake Up Sid and his second film too, and I hope he made a great film. I care for them like a mother cares for her child. I am very disappointed.
Brahmastra Part One: Shiva is the first film in the three-film franchise. It stars Ranbir Kapoor, Alia Bhatt, Amitabh Bachchan, Nagarjuna and Mouni Roy in lead roles. The story of the film is based on a boy named Shiva, who has the powers to control fire.
read this also-
VIDEO: This song of Shahnaz Gill once again refreshed the memories of Siddharth Shukla, fans got emotional after watching the video
Entertainment News Live: 'Brahmastra' earns bumper on Opening Day, Hrithik Roshan fans angry