Yeh Rishta Kya Kehlata Hai Written Updates Of 7 September 2022 Abhimanyu Will Run Behind Akshara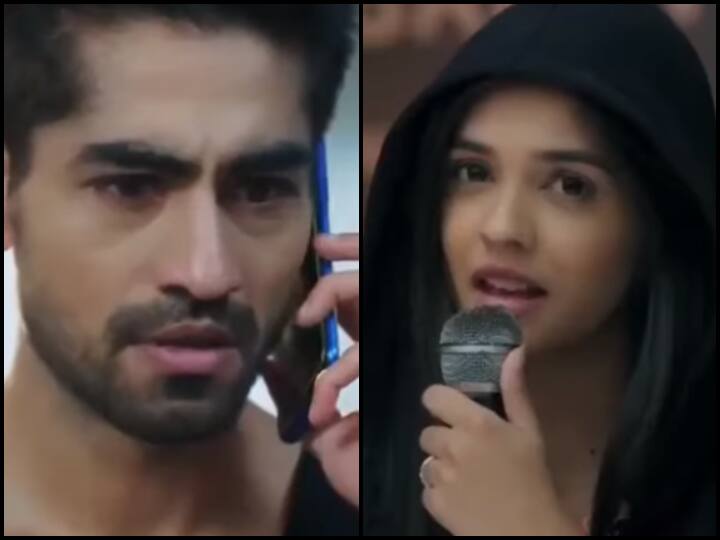 Yeh Rishta Kya Kehlata Hai Updates: A new story is going on in Star Plus's all time favorite and long-running small screen serial 'Yeh Rishta Kya Kehlata Hai'. This time the show is showing the love story of Akshara and Abhimanyu who have parted ways with each other. But soon after a year both will be face to face. Pranali Rathod and Harshad Chopra starrer show will soon see a new twist. The voice of his love life Akshara will draw Abhimanyu closer to him.
Romantic couple will meet in the latest episode
In Yeh Rishta Kya Kehlata Hai, you have seen so far how Akshara and Abhimanyu are not able to meet despite being around each other. Time and again some problem arises and they get separated. However, Akshara is very desperate to meet Abhi. Here Abhi is also angry with her but definitely wants to see her once. This romantic couple will meet in the latest episode of the show. In the new twist of Yeh Rishta, Akshara remains Dr. Kunal Khera's slave. She keeps scolding Doctor Kunal for Abhi's surgery. She has come to India for Maya's event but wants to meet her in-laws and husband once before leaving. In the latest promo of the show, Akshara will sing a song for Maya and Abhi will recognize his Akshu after hearing this voice.
Abhimanyu will recognize Akshu's voice
Next you will see that the voice of Akshara singing a song in a music event is heard on the radio. When Abhi is passing from there, he recognizes her voice and goes after her again. Abhi runs madly after Akshara and calls out her name loudly. Akshu also hears her Abhi's voice. Now it is believed about the show that soon Akshara and Abhimanyu will have a face-off. On the other hand, Kairav ​​decides to come back to India with a visa and ticket. But then when he finds the police there, he gets nervous. Manish Goenka tells this thing that Kairav ​​wants to come to India, the ground slips under his feet. How long has she been waiting for Kairav ​​to come.


At the same time, when Mahima talks to Manish Goenka, Arohi stays with her. Aarohi is taking all the news of the Goenka family to glory by becoming the piercing of the house. She will play a new trick against Kairav ​​to split the two families and start his medical career. Now it remains to be seen what will be the reaction of Aarohi after Akshara and Abhimanyu meet?
Rakhi Sawant apologizes to boyfriend Adil for this act, fans were shocked to hear