iPhone 14 Series Launch Event Highlights: Every Major Announcement About the New Apple iPhone 14, Watches, More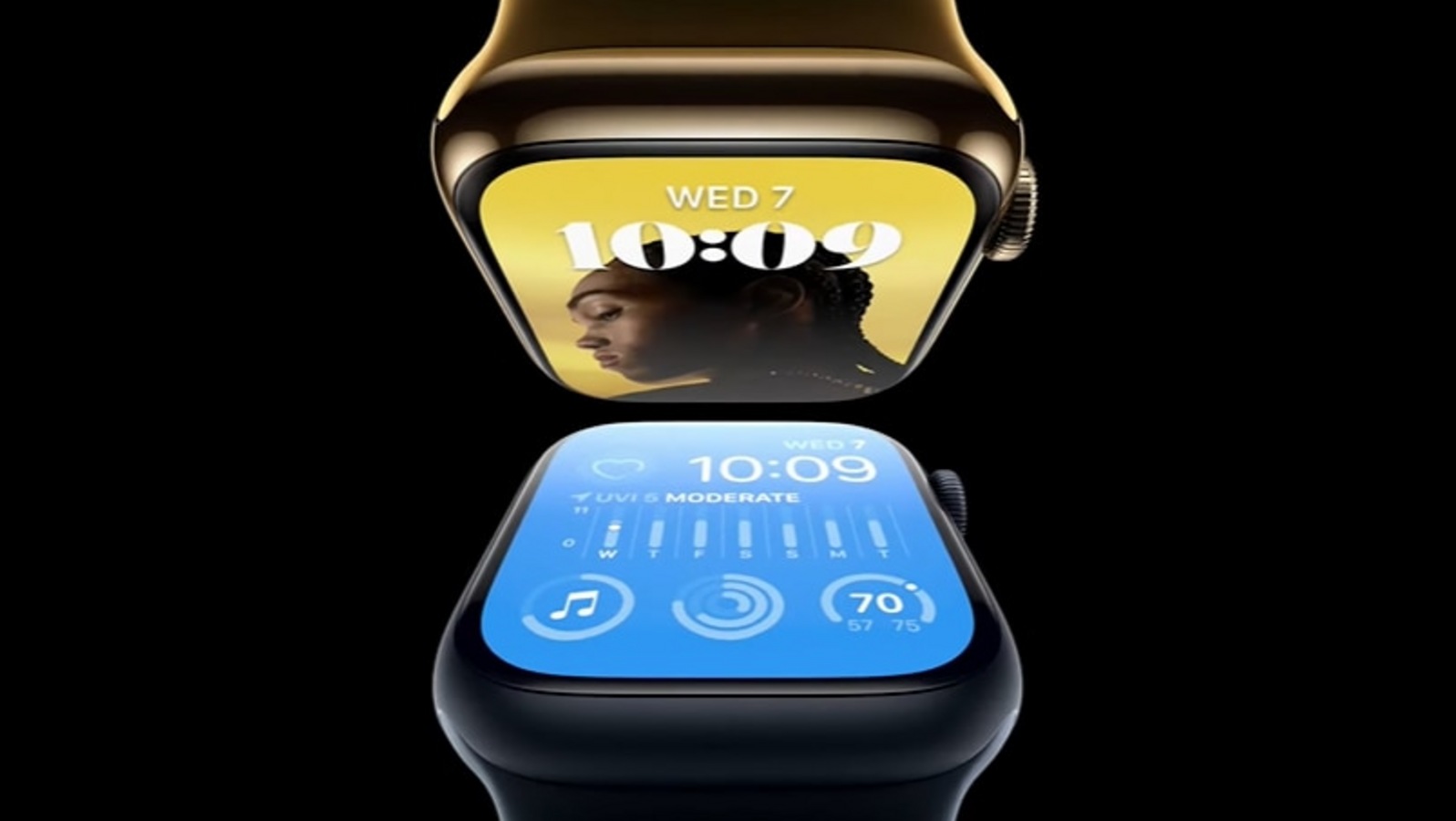 The event is finally here and CEO Tim Cook started it all with the Apple Watch. iPhone 14 followed shortly after. Apple Inc on Wednesday showed a trio of new Apple Watches, including a new Watch Ultra model aimed at extreme sports. Then came the iPhone 14 and iPhone 14 Plus.
iPhone 14 series, check out the highlights of the launch event:
1. Apple CEO Tim Cook kicked off the Far Out event by highlighting the important gadgets coming today.
2. Cook said, "Let's talk about the Apple Watch." And what followed were the amazing ways Apple Watch had saved so many lives since it first launched. This happened through the first-person account of the victims and their relatives.
3. There are so many ways Apple Watch improves lives. Intro best Apple Watch lineup ever, he said.
4. Apple Watch is the number 1 smartwatch in the world and has been for 7 years.
5. Apple Far Out Event: Apple Watch Series 8 Announced First! It even came before the launch of iPhone 14.
6. Apple Watch Series 8 comes with a new temperature sensor for women's health and a design with two sensors, one on the back and one below the screen.
7. Apple brings crash detection to Apple Watch 8. New crash detection feature on Apple Watch can detect crashes in most popular types of vehicles!
8. In addition to fall detection and SOS, Watch Series 8 provides crash detection to inform contacts about the emergency.
9. Apple Series 8 Specs: Apple Watch 8 comes with advanced female tracking features including cycle data logging and body temperature data. Apple Watch also tracks the ovulation cycle. This is a souped-up period and ovulation tracking feature for women!
10. Apple Watch Series 8 Pricing Revealed! Starts at $399 for GPS and $499 for cellular.
11. Apple Watch SE now in the spotlight. Apple Watch SE unveiled with the same crash-detection motion sensors and S8 chip as Series 8.
12. Apple Watch SE comes with a 30% larger screen than the Watch 8. It also includes Watch OS9. Apple Watch SE price starts at $249.
13. "Apple Watch Ultra Revealed – A Totally New Expression of Apple Watch." A new GPS chip with new GPS frequencies for places with bad GPS!
14. The most rugged Apple Watch ever.
15. Apple said the Ultra Watch model will have its largest battery yet and a more robust case and controls designed to be operated with gloves on.
Apple iPhone 14
16. "Look at the new iPhone," says Cook.
17. "Apple is going big with iPhone 14," says Cook.
18. Apple iPhone 14 launched along with iPhone 14 Plus.
19. iPhone 14 has a bigger screen and better battery life than any previous iPhone: a battery that lasts all day
20. The two iPhones come with a ceramic shield
21. iPhone 14 is powered by A15 processor with 5-core GPU and 6-core CPU.
22. iPhone 14 has launched with OLED, 1200nits brightness, Dolby Vision and much more!
23. iPhone 14 comes in five colors: midnight, starlight, blue, purple and product red!
24. The iPhone 14 Plus model will have a larger screen like Apple's iPhone Pro models, but the same A15 processor chip as the previous iPhone 13.
Watch the Apple Far Out event LIVE below: