Here Is Why Brahmastra Team Ranbir Kapoor And Alia Bhatt Face Protest In Mahakal Ujjain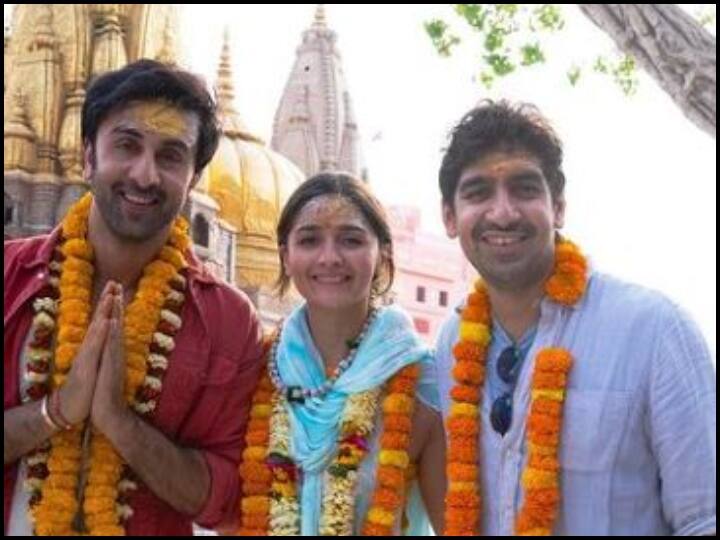 Ranbir Kapoor And Alia Bhatt Face Protest: Bollywood actor Ranbir Kapoor faced protests from Hindu organizations in Ujjain. The protest became so fierce that Ranbir Kapoor and Alia Bhatt, who had come to visit Mahakal, had to return without darshan. Not only this, Boycott has also started trending on social media regarding the film. But why is Ranbir Kapoor facing so many protests?
Like Aamir Khan, Ranbir Kapoor has also faced all this due to one of his old statements. Actually, in the year 2011, while promoting his film 'Rockstar', Ranbir Kapoor said that he likes to eat beef. He said, "My family is from Peshawar, so a lot of Peshawari food has come with them. I am a fan of Mutton, Paya and Beef. Yes, I am a big fan of beef." Now an old video of the same interview has resurfaced ahead of the release of Brahmastra and Ranbir Kapoor is being called the 'Beef Man' of Peshawar by 'Boycott Gang'.
Even if you are ashamed of being Hindu; atleast donot support cow slaughter and promote beef #RanbirKapoor !!
Enough reasons for us to #BoycottBrahmastra pic.twitter.com/0x8GgP5ieu

— Dr. manoj kandoi (@drkandoi) August 27, 2022
Fans got angry with this statement of Alia Bhatt
It is not that only Ranbir Kapoor is facing opposition on social media. Rather, a statement of Alia Bhatt given recently was not liked by the users and they are also boycotting them about it. Actually, a few days ago, Alia talked about the boycott trend in a promotional interview. During this, Alia had said that if someone does not like her, then do not watch her films.
Was told about going to Ujjain by sharing the video
Before leaving for Ujjain, Alia had also shared a video on her social media account announcing her trip with her husband and director Ayan Mukerji. During this, the trio also announced about another preview screening. The first preview screening sold out quickly so the makers decided to go for the second one just after the first one ended.


fierce opposition
Alia Bhatt and Ranbir Kapoor reached the famous Mahakaleshwar temple in Ujjain for the evening aarti but they could not visit. Due to security reasons, both refrained from attending it. Despite the situation being brought under control with the intervention of the local police, it was only director Ayan Mukerji who attended the Sandhya Arti. Ayan shared a picture of himself seeking blessings and wrote, "3 days away… Feeling so happy and excited to visit Mahakaleshwar temple today… Received the most beautiful darshan… Wanted this journey to kick off the filmmaking journey of Brahmastra, and to get all the positive energy and blessings for our release "#Brahmastra".
Protest against the film started on social media
Boycott trend is now slowly trying to take Brahmastra in its grip. Although the film is getting a very good response so far and the curiosity about it can also be seen in the audience. But now the demonstrations have started regarding the film and boycott trends have started running on social media regarding the film. Boycott Brahmastra trended on Twitter last night. This protest which started regarding the film has definitely increased the concern of the makers.
Brahmastra Box Office Prediction: Will Brahmastra be able to break Sanju's record, can earn so much on the first day
Brahmastra: Good news for fans, can watch 'Brahmastra' with Alia-Ranbir a day before release, know details