Entertainment News Live Updates 7 September Bollywood OTT Tv Show Bhojpuri Cinema Latest Hindi News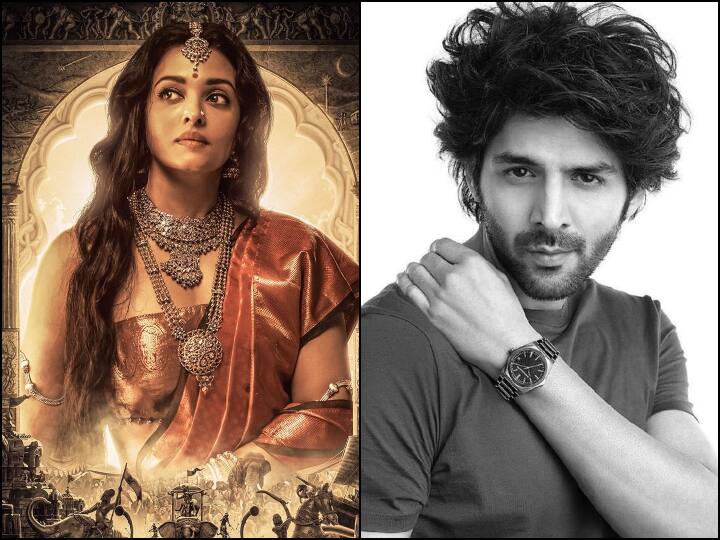 Entertainment News Live Updates: Tamil superstars Rajinikanth and Kamal Haasan jointly released a spectacular trailer of director Mani Ratnam's much-awaited film 'Ponniyin Selvan 1', which is based on author Kalki's epic novel, at the Jawaharlal Nehru Indoor Stadium in the city. The trailer was released on Tuesday night. The trailer promises a spectacular film that tells the story of India's greatest empire, the Cholas.
The 3 minute 30 second Tamil trailer begins with Kamal Haasan in the background explaining the film's offering. Along with South, some Bollywood stars were also seen in the trailer and the dialogues of the film were also very good with a great story.
Even we are treated to a glimpse of some spectacular visuals by cinematographer Ravivarman, says Kamal Haasan. The trailer introduces Vikram as Aditya Karikalan and then Jayam Ravi as Arun Mojhi Varman, who later becomes the legendary Raja Raja Cholan.
The next Karthi to be introduced is Vallavarayan as Vanthiyathevan. The trailer gives a glimpse that there are people who want to usurp the throne. Meanwhile, the trailer also reveals that Arun Mozhi Varman has no intention of setting foot in Thanjavur.
The trailer introduces the audience to one of the most important characters of 'Ponniyin Selvan', Nandini. This character is played by Aishwarya Rai Bachchan. In the trailer, Nandini is seen trying to stop Aditya Karikalan and Arunmozhi Varman from joining the army. The spectacular trailer has raised the expectations from the film, the first part of which is slated to hit the screens on 30th September.
Makers of Aashiqui 3 clarified
The makers of Aashiqui 3 have made it clear that no actress has been cast opposite Kartik Aaryan in the film yet. Recently, there were reports that the makers are casting TV actress Jennifer Winget in this film. However now the picture has been cleared. The makers say that the search for the lead actress is being done right now.