Anupamaa Written Updates Of 7 Sep Episode Anupamaa Will Slap His Son Toshu Rakhi Dave Has Proof Of Cheating Kinjal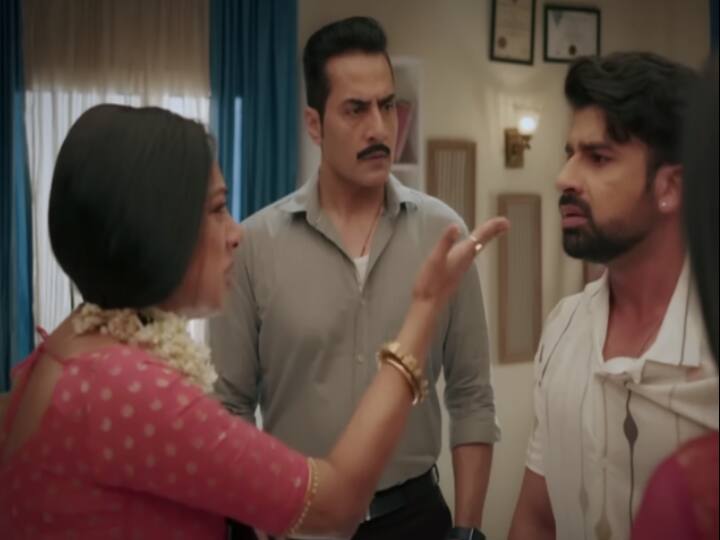 Anupama Written Update: These days there is an earthquake in TV's superhit show 'Anupama'. After the father, now Anupama is shocked to hear the actions of the son. Every week new twists and turns are coming in this hot and powerful serial of Star Plus. These days the extra marital affair of Paritosh aka Toshu has been revealed in the show. Rakhi Dave, the mother-in-law of Toshu herself, has opened the black letters of the son-in-law. A new twist is going to come soon in Rupali Ganguly and Gaurav Khanna starrer 'Anupama'. In the latest episode of Anupama, the more worried Anupama will be for her daughter-in-law, the more she will wreak havoc on her son.
Kinjal welcomes baby at Shah House
Till now you have seen that, Kinjal has given birth to a daughter, both mother and daughter have been welcomed with pomp in the Shah family. Here Anupama reaches the Shah family with little Anu, where Ba taunts her as soon as she sees her. She says, keep your daughter away from my great-granddaughter. But Anupama shuts the mother-in-law's mouth by answering with alacrity. On the other hand, after getting Kinjal discharged from the hospital, Rakhi Dave is adamant on taking Kinjal home with her as she has come to know the reality of the son-in-law. But the rest of the people including Anupama are still unaware of this vile act of Toshu. No one knows anything about Toshu's trip to Mumbai.
Toshu will be busted
In such a situation, Toshu will be exposed in the latest episode of Anupama. As soon as Anupama comes to know about her spoiled son Toshu's extra-marital affair, she will be furious. Not only this, Anupama will slap Toshu strongly. But Toshu clarifies that Kinjal was pregnant and in such a situation it is inevitable to get attracted towards any other woman. Anupama's blood boils over this and she says, "How easily men find valid reasons for their illicit relations." Along with this, Anupama also gets worried about Kinjal. Here Rakhi Dave is seen making another disclosure, she says that I have all the proofs of this act of Toshu. Now it remains to be seen whether Rakhi Dave will really insult her son-in-law by keeping evidence of this act in front of everyone.


Rakhi Sawant apologizes to boyfriend Adil for this act, fans were shocked to hear