Pakistani Actor Humayun Saeed Plead For Help For Pakistan Flood Victims Shares Video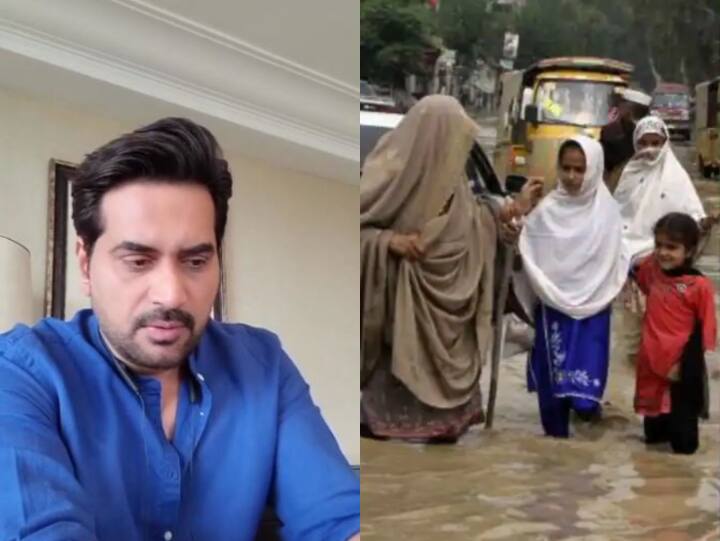 Humayun Saeed On Pakistan Flood: Due to heavy rains, there has been flood in Pakistan. Due to which more than a thousand people have lost their lives. The death toll is increasing continuously. Many countries are coming forward to help Pakistan. Many Pakistani artists are also pleading for the help of their country through social media. Pakistani actor Humayun Saeed has shared a video on social media. In which he has told the condition of the country and is appealing to everyone to help him in this difficult time.
Sharing the video, Humayun Saeed wrote – Pakistan is in trouble and it needs the help of all of us. Raise your hand. I thank all those who have helped.
begged for help
In the video, Humayun says- 'Due to the influx, more than a thousand people have lost their lives. Millions of homes have been destroyed. More than 33 million people have been affected by this. It's a very tough time. I request you guys. You guys help as many people as possible. Those people need us the most today. People have helped too. Many countries have come forward to help. Other countries have arranged for food, shelter and medicines. I hope you keep doing the way you are helping everyone. Ask others to help you as well. I hope people from all over the world will stand with us in this difficult time.


Mahvish Hayat also appealed
Mahvish had said in an interview- 'At this time we really need to unite and help people, because I believe that if you are saving one life, then thousands of lives are being saved by it. Women who are about to give birth to their child will not have any kind of medical help at the moment. They will need care'.
Also read: IND Vs PAK: On Pakistan's victory, 'Kill me,' fame Momin's condition happened, said – I am so happy till date….
Pankaj Tripathi used to work as a cook before coming to Bollywood, got work in films after years of struggle in Mumbai