Babli Bouncer Trailer Actress Tamannaah Bhatia Lady Bouncer Bollywood Entertainment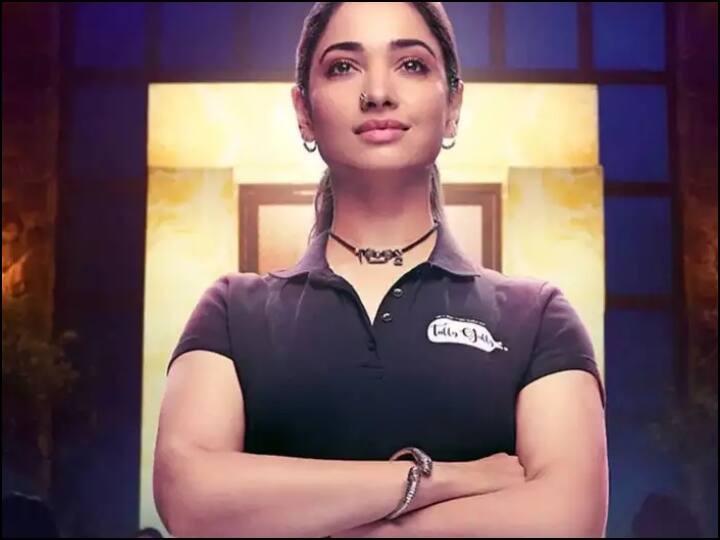 Tamannaah Bhatia Babli Bouncer Trailer: The trailer of actress Tamannaah Bhatia's upcoming film 'Babli Bouncer', who has made her strong identity from South to Bollywood film industry, has been released. Tamannaah is seen in a completely different style in this trailer.
Tamannaah as Lady Bouncer
This trailer of Babli Bouncer begins with the voice over of actor Saurabh Shukla, where he tells about a village named Fatehpur Beri. It is also known as the village of bouncers. Every boy of this village knows that body is made by making, that too like wrestlers. And this story is also of one such wrestler, but he is not a boy but a girl.
After this, there is the entry of Tamannaah Bhatia, who is playing the role of a lady bouncer named Babli in the film. From the entry to the entire trailer, his character looks very strong. In the beginning, she is seen buying headache medicine and condoms. Later on, she becomes a bouncer and beats people. Although Babli is a girl, but she does not have any of the qualities of a girl.
These stars are in the film
While Tamannaah is in the role of Babli in the film, Saurabh Shukla is playing the role of her father. Apart from these two, actors Sahil Vaid and Abhishek Bajaj are also in the film.
when is the movie releasing
The trailer of Babli Bouncer is quite strong. The film is scheduled to be released on September 23 on the OTT platform Disney Plus Hotstar, where the story of a lady bouncer will be seen. However, Tamannaah Bhatia had said about this film in one of her interviews that this would be the first film based on a female bouncer. When he heard its story, he liked it a lot.
read this also-
90s actress Shilpa Shirodkar suddenly said goodbye to Bollywood, now lives here!
Nora Fatehi was a dance teacher during the days of Struggle, used to teach dance to Disha Patani