When Shahid Kapoor Kissed Kangana Ranaut With A Runny Nose
Shahid-Kangana Kissing Story: When a hero-heroine work together in a film, a bonding automatically develops between them, but there are some people whose talk gets worse instead of being made. Shahid Kapoor and Kangana Ranaut also turned out to be one of such co-stars.
In 2017, both of them got a chance to work together in Vishal Bhardwaj's directorial film 'Rangoon', but a lot happened during the shooting, due to which both Shahid and Kangana were uprooted during the promotion. Appeared.
It is said that the estrangement between Shahid and Kangana started during the filming of a kissing scene. There was a lot of discussion about this scene. But Shahid's runny nose became the reason for the trouble between the two! Yes, during the filming of the kissing scene, Kangana complained about Shahid's 'Runny Nose'.
Kangana said – there was a different level of tragedy
In a conversation with DNA, Kangana talked about the experience of kissing with Shahid. He had said, "I don't like doing intimate scenes in a film. They are the hardest to shoot. You have a normal relationship with someone and suddenly you are kissing each other. Shahid's big mustache was very frightening. It was not a turn-off, but tragedy of a different level. When I asked him about this, he said that he had used wax and was running nose.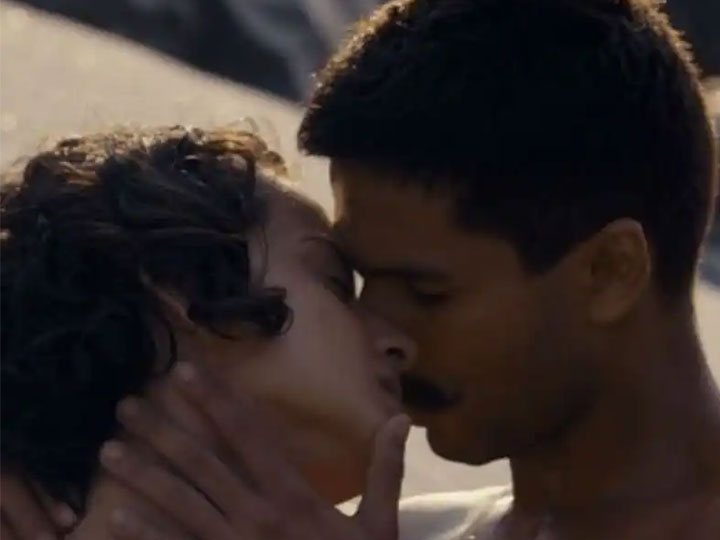 Shahid says- I don't remember anything about that
When Shahid Kapoor was asked about the experience of shooting kissing scenes with Kangana Ranaut, he said that he does not remember anything about that. Shahid said, "Can't remember anything. I am blank, man. If it was in the mud then it was mud." Later, Shahid accused Kangana of lying and making things up about the kissing scene.
Read also:
Cuttputalli: Akshay Kumar's film released on OTT platform, actor said – 'Sometimes you have to think like a killer'
Brahmastra: Karan Johar showed glimpses of Shahrukh Khan's character 'Vanar Astra', King Khan was seen doing tremendous action