Khesari Lal Yadav Shilpi Raj And Namrata Malla Paro New Bhojpuri Song 2022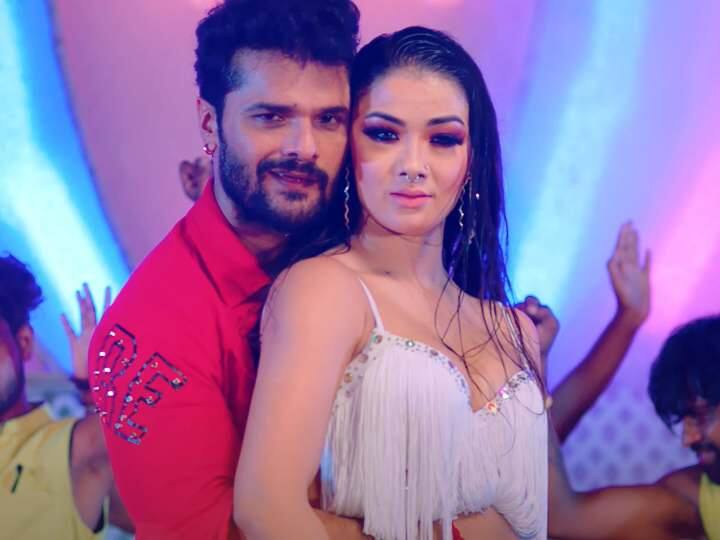 Namrata Malla Latest Item Number: Namrata Malla's name comes on top in this list whenever a beautiful actress is mentioned in the Bhojpuri world. Namrata Malla has given many super duper hit item songs to Bhojpuri cinema, and this new song which is going viral in the list of these item songs is also making a mess.
Recently a new song of Namrata Malla with Khesari Lal Yadav has been released. This song has created a sensation on the internet after seeing it. The strong chemistry of Khesari Lal and Namrata Malla is captivating everyone's heart. Namrata Malla and Khesari Lal Yadav are seen showing a fast dance in this video. The song's title has been kept while making this sizzle. The number of likes and views on this song is continuously increasing.
You can listen to this song released 5 hours ago on Wave Music. In this video, the glam look of Namrata Malla can make anyone crazy. Khesari Lal Yadav has become uncontrollable after seeing the thin waist of Namrata Malla. More than 500k views are being seen on this song, which is constantly getting the love of the audience. This song has created panic on the internet in just 5 hours.
The audience is very fond of this song of Namrata Malla and Khesari Lal Yadav. For a long time, the fans of these two wanted to see them together on the cinematic screen. In such a situation, while not offending their fans, both of them have appeared with their explosive item song. In this song, along with Khesari Lal Yadav, the magic of the strong voice of Shilpi Raj has played out. Lyrics of this song of Khesari Lal Yadav have been written by Gautam Rai. So there Khesari Lal Yadav's music has been directed by Priyanshu Singh.
read this also-
Cuttputalli: Akshay Kumar's film released on OTT platform, actor said – 'Sometimes you have to think like a killer'
Brahmastra: Karan Johar showed glimpses of Shahrukh Khan's character 'Vanar Astra', King Khan was seen doing tremendous action