Kaun Banega Crorepati 14 Amitabh Bachchan Weightlifter Komal Gupta Quit Game On 75 Lakh Question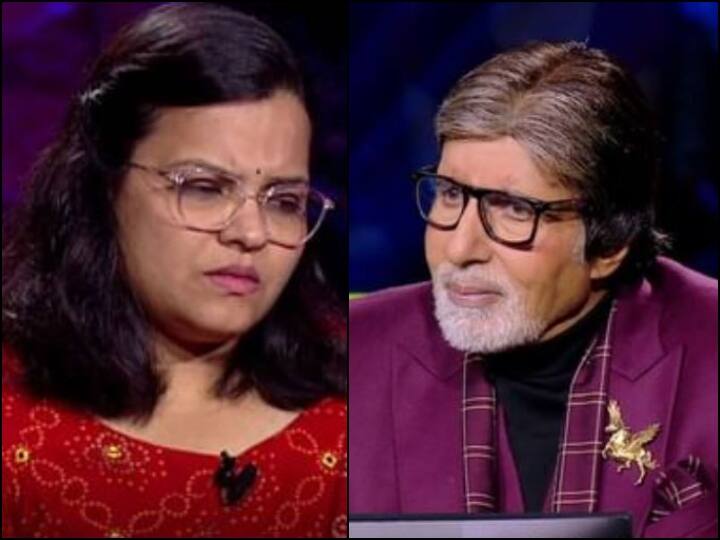 Kaun Banega Crorepati 14 Update: The quiz show 'Kaun Banega Crorepati 14' hosted by the megastar of Hindi cinema Amitabh Bachchan is in discussions these days. So far many contestants have come and have gone back home after winning lakhs of rupees. However, there were many contestants who quit on difficult questions. The contestants who came in the latest episode of KBC 14 also did something similar.
In the last episode of 'Kaun Banega Crorepati 14', Komal Gupta sat on the hotseat in front of Big B. She is also a weightlifter, who has shown her skills in state and national championships. Apart from weight lifting, his general knowledge is also amazing. She played very well in KBC. However, he quit on the question of Rs 75 lakh.
What was the question for Rs 75 lakh?
Amitabh Bachchan had asked Komal for Dhan Amrit Dwar i.e. 75 lakh rupees, "In 1973, two creatures named Arabella and Anita, became the first creatures to do what in space?" The options were given on the screen, first – making a nest, second – weaving a net, third – flying through the wings, fourth – giving birth. The correct answer is the second option ie – weaving a net. Komal Gupta did not know the answer. Also, he did not have any lifeline left. In such a situation, instead of taking any risk, he decided to leave the game. She went home with Rs 50 lakh.
Contestants bid on diet budget of weightlifters
Komal Gupta told many things to Amitabh Bachchan about his professional life. He also told that, being a weight lifter, he spends 32 thousand rupees every month, but the government gives him only 3600 rupees. That is, 8.89 rupees for a day. In this, no one will be able to maintain his diet nor will he be able to maintain fitness. After this, Amitabh Bachchan requested that the government should also pay attention to this.
read also
'That was my everything' – Ankita Lokhande wept bitterly remembering ex-boyfriend Sushant Singh
Ghum Hai Kisikey Pyaar Meiin: Fans were furious after seeing brother-in-law and sister-in-law going on honeymoon, trolled Virat and Pakhi fiercely