Anushka Sharma Shares A Heartwarming Story About Grief Everything You Love Will Probably Be Lost | Anushka Sharma shared this emotional story, wrote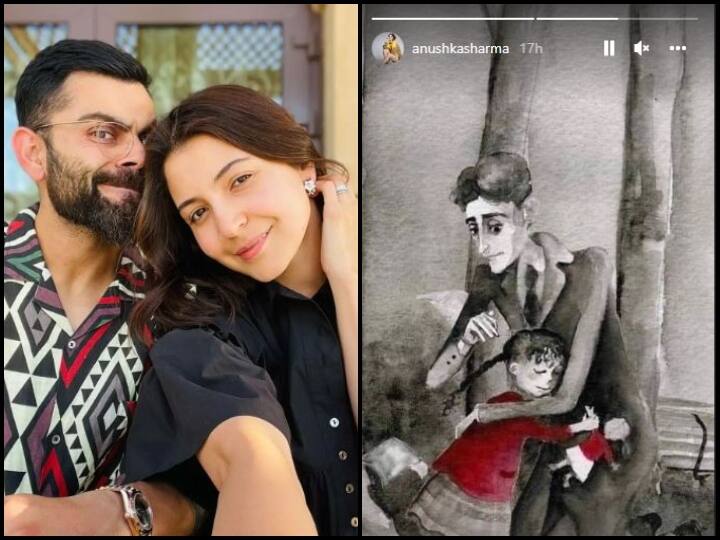 Anushka Sharma Share An Emotional Story: Bollywood actress Anushka Sharma often gives glimpses of her life through her social media accounts. She also shares some inspirational quotes every day. On Thursday, Anushka Sharma shared a story inspired by novelist Franz Kafka titled 'Kafka and the Doll'.
Anushka wrote, "At 40, Franz Kafka, who never married and had no children, met a girl who was crying because she had lost her favorite doll while walking in a Berlin park. And Kafka unsuccessfully searched for the doll. Kafka asked him to visit her the next day and they would come back to find her. The next day, when they had not yet found the doll, Kafka wrote to the girl with a letter written by the doll. The letter was given, which read, 'Please don't cry. I took a trip to see the world. I will write to you about my adventures.'
Aaliyah Kashyap On Her Relationship: Anurag Kashyap's daughter Aaliya revealed, said- living in a painful relationship…
Anushka went on to say, "So began a story that continued till the end of Kafka's life. During their meetings, Kafka carefully read Gudiya's letters which were written with thrills and conversations that made the girl endearing. Finally, Kafka brought back the doll (she had bought one) that had returned to Berlin. The girl said, 'It doesn't look like my doll at all.'
Kafka handed her another letter in which Gudiya wrote: 'My journey has changed me.' The little girl embraced the new doll and happily brought it home. A year later, Kafka died. Years later, the now-adult girl found a letter inside the doll." She concluded, "The short letter signed by Kafka read: 'Everything you love will probably be lost, but in the end, love will return the other way around.


Anushka Sharma is waiting for the release of the sports drama 'Chakda Express'. It is based on the life of cricketer Jhulan Goswami. After the 2018 film 'Zero', Anushka will return to the silver screen with this film.
Ganesh Visarjan: Ranveer arrived with Deepika at the Ambani family's Ganesh Visarjan, the couple was seen swinging in fun