Aishwarya Rai Bachchan Doppelganger Manasi Naik Social Media Sensation See Photos Here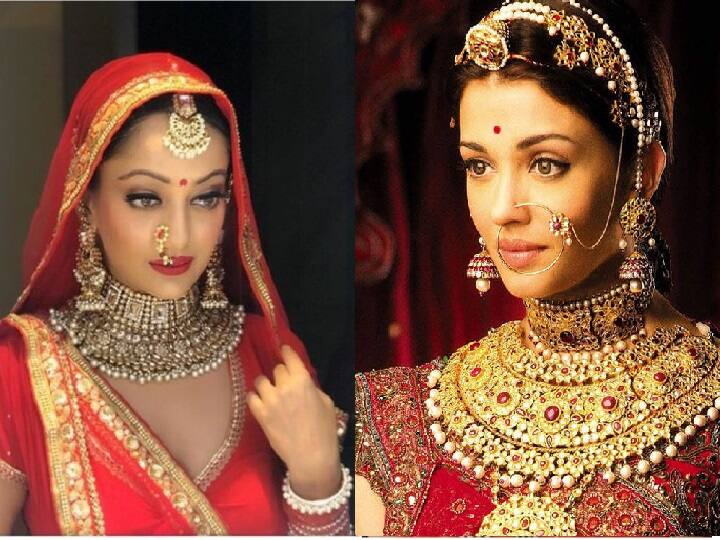 Manasi Naik Look Alike Aishwarya Rai Bachchan: There are fans of Bollywood actress Aishwarya Rai Bachchan all over the world. Millions of people follow Aishwarya Rai. At the same time, Marathi actress Manasi Naik is attracting everyone's attention on social media due to her looks like Aishwarya Rai Bachchan. Mansi has become a social media sensation as soon as she sees it. Mansi's look is like Aishwarya Rai.
Mansi's face is very similar to actress Aishwarya Rai, which is why people on the internet are telling her a copy of Aishwarya Rai. Social media users are telling Mansi the exact same as Aishwarya. People are telling them the beginning days of Aishwarya. At the same time, Mansi is very active on social media and keeps sharing her new videos every day.


On Instagram, Mansi can often be seen reeling on Aishwarya Rai's songs or dialogues. Mansi looks exactly like Aishwarya in these reels. Mansi has 1.2 million followers on Instagram. Mansi is very active in Marathi films and recently she has shared a video of Ganpati festival, which is being liked.
Watch Mansi's video


Know who is Mansi Naik
Mansi Naik is a well-known name in the Marathi film industry. Mansi has worked in many Marathi hit films like Jabard, Target, Kutumb. Apart from this, Mansi has also appeared in TV shows. Nowadays Mansi is also known as Aishwarya Rai's lookalike on social media.
Entertainment News Live: Raju Srivastava's health improves, Deepika Padukone's entry in 'mega blockbuster'
Entertainment News Live: Raju Srivastava's health improves, Deepika Padukone's entry in 'mega blockbuster'