Kaun Banega Crorepati 14 Contestant Gave Wrong Answer For 1 Lakh 60k Question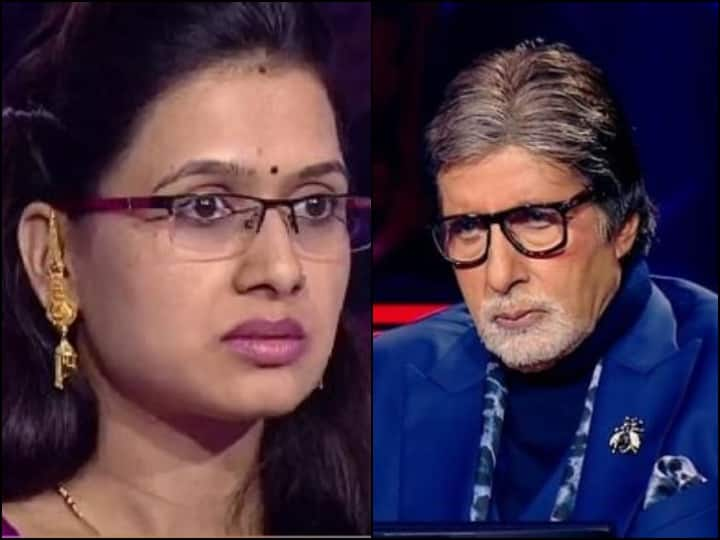 Kaun Banega Crorepati 14 Update: Sony TV's show 'Kaun Banega Crorepati 14' hosted by Bollywood megastar Amitabh Bachchan is making headlines. So far many people have come to the quiz show from every corner of the country and have earned lakhs by playing the game, but many contestants have also lost prize money by giving wrong answers. KBC 14 is such a show, which gives you a chance to win lakhs and crores, but with one wrong answer your prize money goes out of hand.
In the latest episode of 'Kaun Banega Crorepati 14', giving a wrong answer to a contestant proved to be harmful. Pooja Bobde was a roll over contestant, who played the game well initially, but gave a wrong answer to a simple question for Rs 1 lakh 60 thousand.
What was the question?
Pooja Bobde was asked by Amitabh Bachchan for Rs 1 lakh 60, "In 2017, members of a tribe of Tamil Nadu, Irula, went to Florida, USA to help in which of these?" The options were given, first – to train the US military, second – to extract honey from the beehive, third – to cross swampy rivers, fourth – to catch snakes. The correct answer was the fourth i.e. to catch snakes. However, Pooja gave the wrong answer to this. He locked the third option i.e. 'crossing swampy rivers'. This answer was wrong, so he lost the money he had won. She went home with only Rs 10,000 as prize money.
Amitabh Bachchan narrated the story of the school
In a conversation with Pooja Bobde, Amitabh Bachchan told that, during his school days, he used to get a lot of punishment. In school, he was made to stand outside the class every day. That's why he didn't have any favorite teacher. His condition was always bad during school. At the same time, on the question of having a crush on the teacher, Big B told Pooja that, even if he has a crush on someone, he will not tell.
read also
Amitabh Bachchan Crush: Amitabh Bachchan had a crush on his teacher, said – my condition in school…
KBC 14: Contestant made a mistake in answering this simple question, lost 12 lakh 50 thousand