Kamal Rashid Khan Arrest Memes Got Viral On Social Media Users Says Brahmastra Review Will Come From Jail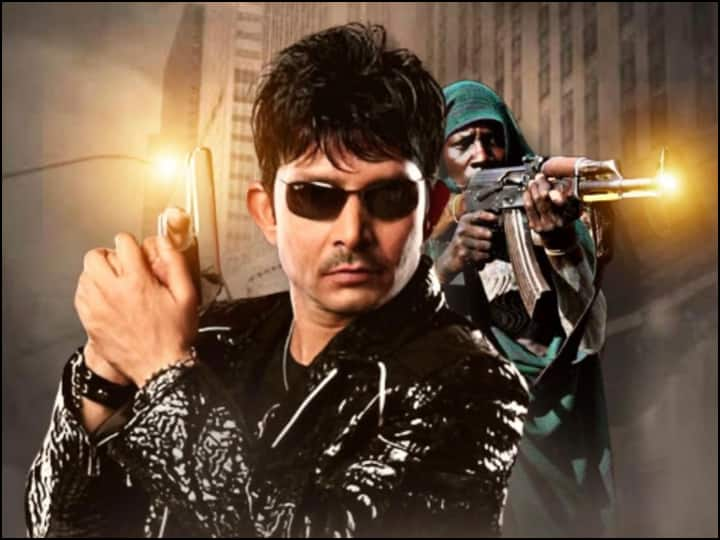 Kamal Rashid Khan Arrest: Actor Kamal Rashid Khan, who has targeted star kids and big Bollywood superstars on social media, has been arrested by Mumbai Police. Kamal calls himself by the name KRK, he is currently in discussion on YouTube due to film reviews. KRK was arrested from the airport in a case of the year 2020 and the court sent him to judicial custody for 14 days. Amidst the arrest of KRK, users are enjoying a lot on social media.
Scene from Mumbai Airport #KRKArrested #KamalRashidKhanpic.twitter.com/yiromBumZT

— Devil V!SHAL (@VishalRC007) August 30, 2022
There has been a flood of memes and jokes.
#KRKArrested #kamalrkhan

Mumbai police arrested #KamalRashidKhan for his 2020 year posts

Bollywood rn: pic.twitter.com/72F1n1Iuhs

— Shruti (@kadak_chai_) August 30, 2022
#krkarrested is going on on Twitter, in which users are justifying Kamal's arrest. Most people believe that KRK has straightened his boob in the recent past by making rhetoric against film stars. At the same time, some people want to see them getting the fruits of their deeds.
Twipple RN :#KRKarrested #KRK pic.twitter.com/0BUBzuUX98

— Bairagi (@Sunny_1609) August 30, 2022
Users are also angry over KRK's arrest. Some people believe that KRK has been arrested so that Ranbir Kapoor's film Brahmastra can be saved from boycott. In such a situation, the fans of KRK are waiting for his return from jail.
Bollywood Fans Are Celebrating On KRK Arrest News.
Bhai Log Wait Karo, He Will Comeback To Roast Bollywood With Double Entertainment Now.
I Can't Wait Now #KRKArrested @KamaalrKhan pic.twitter.com/WfwUhlUp69

— Kashid Raina (@ImKashidRaina) August 30, 2022
Users say that now KRK will have to give a review of Ranbir Kapoor's film Brahmastra from jail itself.
"Jail Ki Roti" review when?? #KRKArrested #KamalRashidKhan @kamaalrkhan https://t.co/X3dfllF8RK

— (@coffeeovertea_) August 30, 2022
Seeing the memes on social media, users have burst into laughter. Most people say that Karan Johar would be most happy with the arrest of KRK. Because now no one will be able to boycott his film.
Karan Johar Right Now
Think about #BoycottBrahmastra
Will Not Trend#Krk #KRKArrested #BoycottBrahmastra pic.twitter.com/MdzsZh1q86

— $hubham (@DankShubham) August 30, 2022
In which case KRK was arrested?
According to the report of PTI, KRK had tweeted about Rishi Kapoor on 30 April 2020. He did this tweet when he was admitted in the hospital. He wrote in the tweet- 'Sir, get well and come back early, don't take out, because the liquor shop is going to open after just 2-3 days.' A day before Rishi Kapoor's death, actor Irrfan Khan left this world saying goodbye. KRK had also made objectionable remarks for him, due to which a complaint was lodged against him.
Boycott gang is supporting this piece of shit???? What a downgrade. #KRKArrested pic.twitter.com/2xBKewdC6z

— Sasta Tarantino (@Sunny_parkhi_99) August 30, 2022
KRK Arrested: Kamal R Khan sent to judicial custody for 14 days, was arrested for controversial tweet
Sonam Kapoor Son: Sonam Kapoor and Anand Ahuja's son's name revealed, social media post revealed