Haryanvi Queen Sapna Choudhary Latest Reel I Love You Pija Ji Going Viral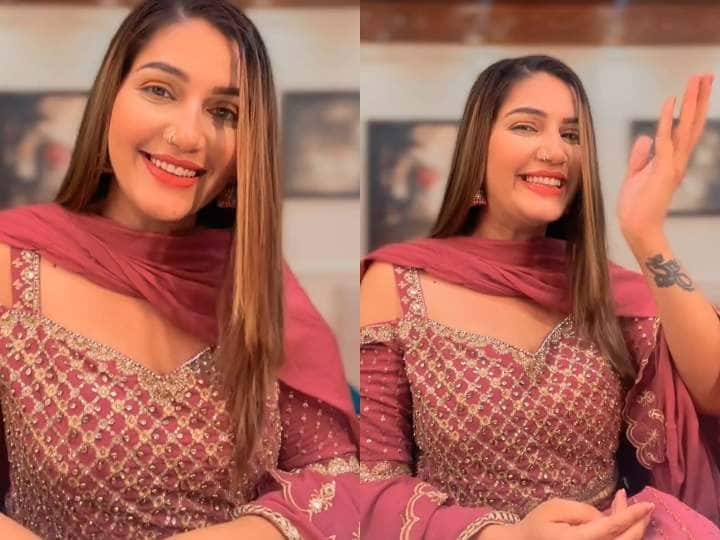 Sapna Choudhary Latest Reel Loved By fans: Sapna Choudhary has now become a well-known name not only of Haryana but of the country. Haryanvi dancer Sapna Choudhary has always entertained the audience with her best songs. Every day some song of Sapna Chaudhary seems to be going viral on the internet. Sapna Choudhary is seen shaking her steps by becoming the heartbeat of everyone with her desi style. But sometimes it happens that Sapna does not even need to move her steps, her killer expression makes her fans piled up. Now watch only the latest video of Sapna. See how Sapna is entertaining people with her gleeful laughter.
Sapna Chaudhary's killer smile is enough to tear anyone's heart. But in this video, the fans got a double treat. Sapna not only showed her killer smile in this video, as well as the way Sapna has said I love you Piya ji, it is really great. Sapna Choudhary is looking beautiful in a pink dress. Her highlighted hair is looking great on her beauty.


In her latest video, Sapna Choudhary is seen making a reel on the song Love You Gori Re by Harjeet Deewana and Nonu Rana. Sharing this video on her Instagram, Sapna has written in the caption – Love you Gori Re … as well as made a heart emoji. Seeing this style of Sapna Chaudhary, her fans are seen lavishing love on this video. In just 10 minutes, this video has created panic on the internet.
Also read: Babil Khan On His Debut: Irrfan Khan's son to make his acting debut with Netflix's film 'Qala', said- 'After Baba's death I ..'
Kamal Rashid Khan Arrested: Actor Kamal R Khan arrested as soon as he landed in Mumbai, know what is the whole matter