Anupamaa Spoilers Alert Of 30 August 2022 Episode Vanraj And Ex Wife Anupamaa Bonding Will Hurt Anuj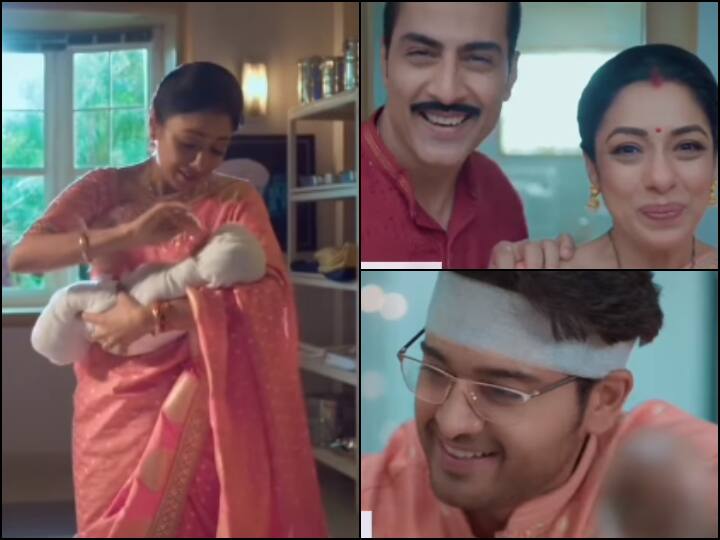 Anupamaa Spoilers Updates: Shah and Kapadia family have recently reunited in TV's superhit show Anupama. Vanraj and Shah have become a close friendship. Here Anuj has started considering Vanraj as brother and friend but he has forgotten that love for Anupama is still alive in Vanraj's heart. Actress Rupali Ganguly and Gaurav Khanna starrer 'Anupamaa' At present, Vanraj and Anupama are going to become grandparents soon. Kinjal will bring new happiness in the house after giving birth to the baby. But with happiness, Vanraj will take on a new trouble.
Many big twists are going to come in the upcoming episodes of Anupama. Anupama is about to become a grandmother in the latest episode of the show. The Shah family who reached the hospital will be very happy. But once again there will be enmity between Anuj Kapadia and Vanraj Shah. In the upcoming episode, you will see that this time there will be a fierce fight between the two about Anupama.
In Anupama's latest episode, you will see that Anupama and Vanraj from the hospital will also give happiness to Anuj Kapadia of the baby's arrival. Because Anuj will stay at home due to illness, he will know Kinjal's condition on video call. Here Vanraj will go mad with happiness seeing the children. As soon as he becomes a grandfather, he will also become very close to ex-wife Anupama. After the delivery of the child, Vanraj talks to Anuj Kapadia over a video call with Anupama, meanwhile he puts his hand on Anupama's shoulder, expressing the joy of becoming a grandparent and Anupama also does not refuse him. does. Seeing all this, the expression on Anuj's face changes. Now it remains to be seen how Anuj will react to this act of Vanraj. Will the enmity between the two develop again?