Gauhar Khan Starrer Shiksha Mandal Trailer Released Now On MX Player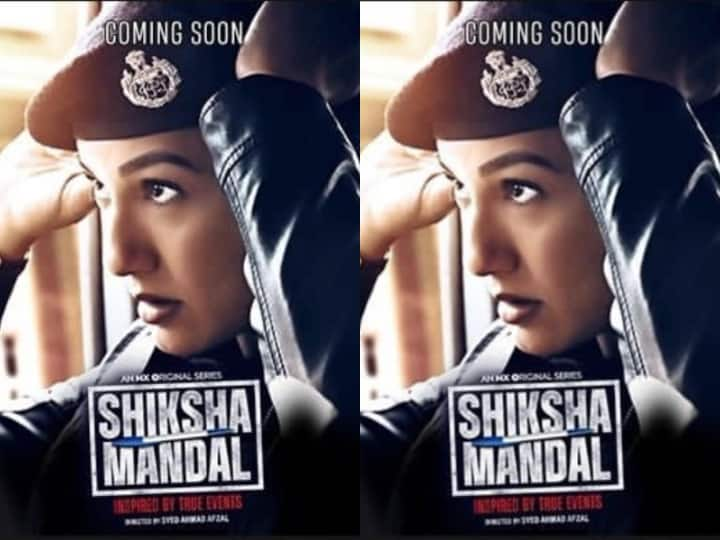 Shiksha Mandal Trailer Released Now: The trailer of the upcoming series 'Shiksha Mandal' was released on Monday. The MX Player series, which seems to be inspired by the massive scandal that rocked Madhya Pradesh a while back, offers a glimpse into India's biggest education scam. Aadhaar throws light on the exam scams instigated by politicians in collaboration with educational institutions and how it further mysteriously disappears and students die. In this web series, Bollywood actress Gauhar Khan is present in the lead role.
Shiksha Mandal trailer released
Drawing attention to these practices along with their dangers, the trailer of 'Shiksha Mandal' promises to showcase the complexities and unwanted actions that have been a part of fraudulent high-level exams. Commenting on the occasion of the trailer release, actor Gulshan Devaiah said in a statement, "Any scam related to education takes a huge blow to the candidates working hard to clear the exam and is enough to break their morale." Inspired by true events and exposes corruption, fraud and criminal conspiracy that affects vulnerable students in India.
Directed by Syed Ahmed Afzal, the series stars Gauahar Khan, Gulshan Devaiah, Pawan Raj Malhotra, Rajendra Sethi and Iram Badar Khan in lead roles. Commenting on the series, Afzal said, "While Shiksha Mandal is a story inspired by true events, we have tried to ensure that the narrative is as entertaining as it is realistic."


When will the Shiksha Mandal web series be released?
Pawan Raj Malhotra, who plays a powerful figure in the series, said, "I like to do roles that impress the audience, be it with a laugh or a provocative thought." Shiksha Mandal All episodes of ) will be available to stream on OTT platform MX Player from 15 September.
Vijay Deverakonda wants to work in Virat Kohli's biopic, said during Ind vs Pak match…
Koffee With Karan: Tiger Shroff is also crazy about Deepika Padukone, said something like this for the actress in Karan Johar's show