When Bollywood Actor Saif Ali Khan Talks About Ex Wife Actress Amrita Singh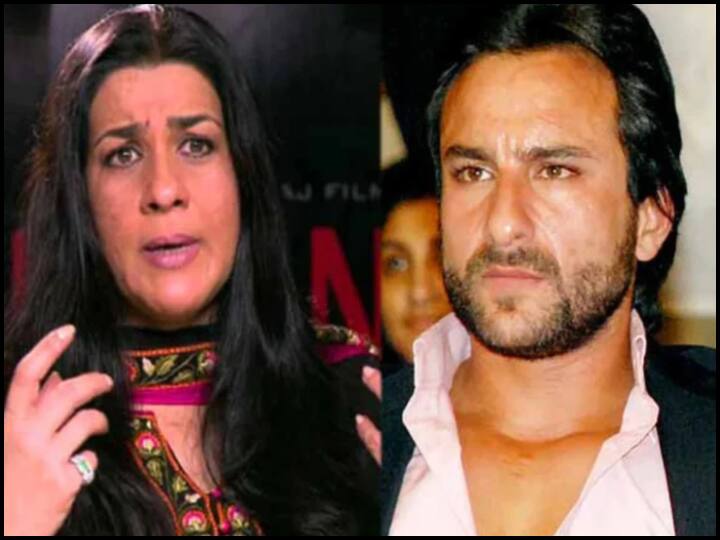 Saif Ali Khan On Ex Wife Amrita Singh: Saif Ali Khan is considered a very big actor of Bollywood. In his film career, he has worked in many great films like Omkara, Hum Tum, Bullet Raja and Love Aaj Kal. Saif's personal life has also been no less than a film story. He first married Amrita Singh ignoring age and religion. After this he got divorced from Amrita and married Kareena Kapoor Khan. Saif has also made some surprising revelations about Amrita Singh.
There is a big age difference between Amrita Singh and Saif Ali Khan, but even after this, both of them got married. Both of them supported each other for 13 years. After that distance started coming in their relationship. These distances became the reason for the separation of both.
Saif Ali Khan Revealed
Saif Ali Khan had revealed in an interview that his ex-wife Amrita Singh did not keep track of his mother Sharmila Tagore and sister Soha Ali Khan. With this, Saif had told that Amrita used to treat his mother and sister unfairly. Due to this behavior of theirs, their relationship started souring. Saif Ali Khan had even claimed that it hurt him a lot to see his mother and sister listening to taunts, humiliating and abusing every day. He considered his ex-wife Amrita Singh as his integral part. But Saif used to be very sad with his behavior.
Currently, Saif Ali Khan is happy in his life with Kareena Kapoor Khan these days. Talking about Saif's films, the trailer of his upcoming film Vikram Vedha has come out. Vikram Vedha will release on 30 September. Hrithik Roshan will be seen in the main lead along with Saif in this film.
Karan Johar Net Worth: Luxurious house, expensive cars and billions of wealth, Karan Johar is Bollywood's richest filmmaker
Rohit Shetty Mother: Rohit Shetty's mother Ratna used to do dangerous stunts in films, Hema Malini's body double was made in Sholay