Sushmita Sen Shares Sweetest Birthday Wish For Daughter Alisah See Pics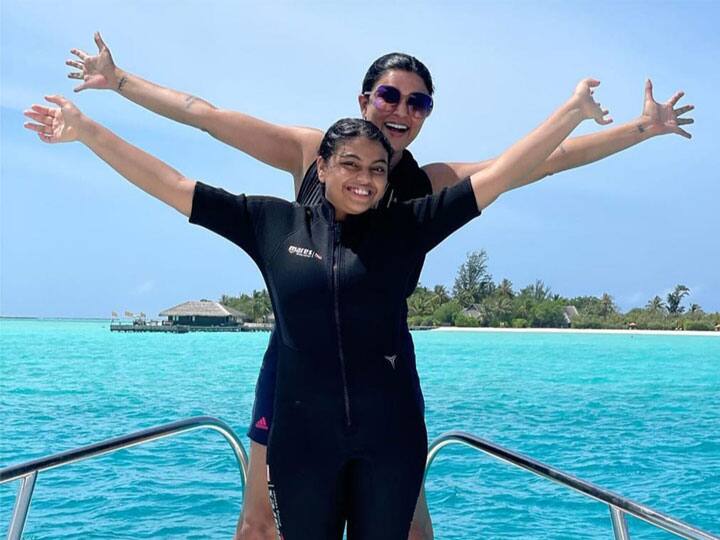 Sushmita Sen Daughter Alisah: Everyone praises Sushmita Sen's strong personality. He has taken many bold decisions in his life. These include adopting two daughters, whom she loves very much. Recently, his younger daughter Alisha (Alisah Sen) had a 13th birthday. Wishing on this occasion, he shared many pictures with Alisha on social media. Also wrote a cute note.
Expressing love for Alisha in her note, Sushmita has told how special she is to him. He wrote, "Wishing my love a very happy 13th birthday. Alisha's meaning is Nobel, a God-protected and God-given gift and you are truly a gift to me. I am in her eyes, in her faith." And most importantly in his work I see the purity of love and the power of divinity.


On Sushmita's post, fans are also wishing Alisha a birthday and showering love. Apart from Alisha, he has adopted Renee, who is 22 years old. Sushmita often shares her photos and videos with both of them on social media. Despite her busy schedule, she gives full time to both of them. That's why fans call her a strong and perfect mother.
Sushmita Sen was also seen celebrating her godson's birthday some time back. He is their third child, who turned three years old. Actually, he is said to be the son of one of his friends, whom Sushmita also considers her son. He is also in constant headlines these days for dating former IPL chairman Lalit Modi. When its official announcement was made, everyone was surprised. Sushmita was also trolled due to the age gap, but her personality is so strong that she stopped speaking to everyone with her answer.
Also read: When Malaika Arora was furious after hearing this, said – Salman Khan did not make me, I am self-made
Also read: When mother Neetu Kapoor said on Ranbir Kapoor's breakups, 'he doesn't know how to say no'!